This article is a guide to places to visit and things to do in the New Town of Kolkata, West Bengal, India.
A planned and smart city, New Town, is located on the northeastern side of Kolkata.0
It is administered by the New Town Kolkata Development Authority (NKDA) and has been declared a 'Solar City' and 'Smart Green City' by the government of India.
New Town has grabbed the attention of the local public and tourists alike for its beautifully planned architecture, cleanliness and nonetheless the places mentioned in this article.
This 'Smart Green City' offers numerous places to visit and fun activities that are a must for every visitor in Kolkata and the public alike.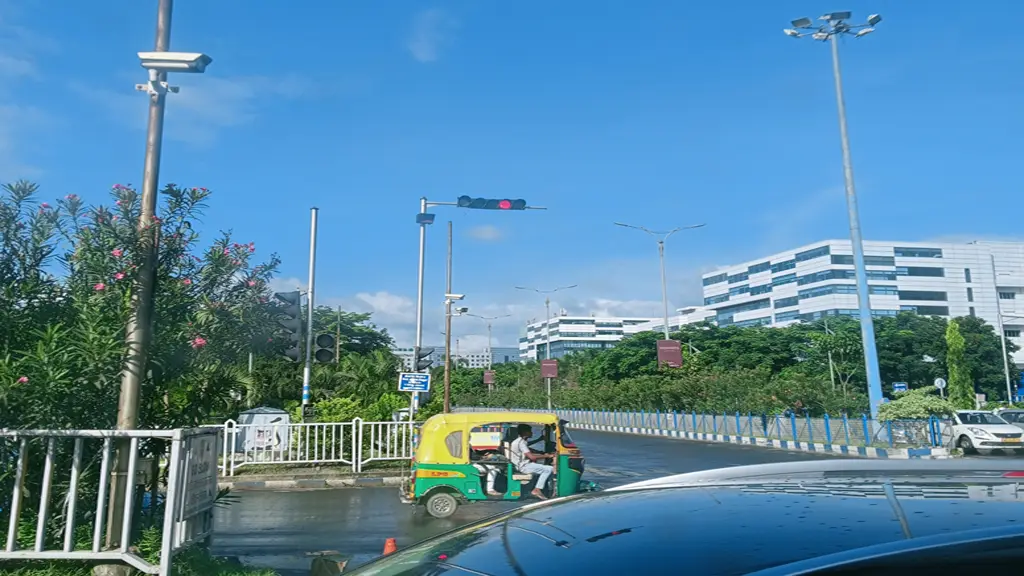 Places to visit & Things to do in New Town Kolkata Day 1
Eco Park
Eco Park is the number one tourist attraction in New Town (Action Area II) as it is the biggest park in Kolkata. It'll take almost close to 4 hours to complete the entire park.
With an area of 194 hectares, Eco Park boasts a 100-acre water body with an island, butterfly garden, Japanese garden, Sculpture Garden, Replicas of the Seven Wonders of the World etc. It even has a Tropical rainforest section.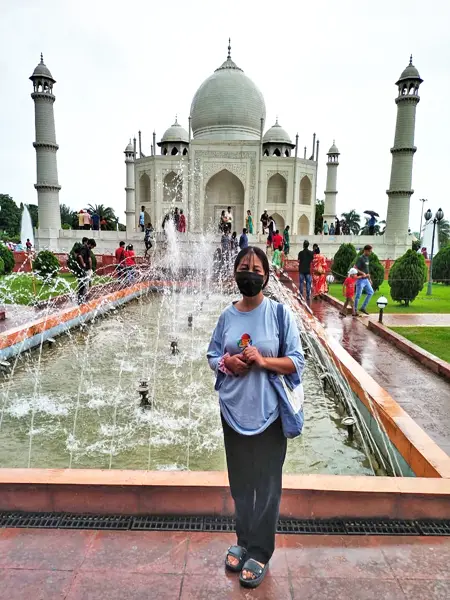 The whole park is abundant with greenery and places to visit. It also offers many activities such as rifle shooting, high-speed boating, kayaking, water zorbing and lots of other things.
Couples and people in groups can also opt for duo cycling or even for a ride in the model toy train of Darjeeling (there is even a small model of the Ghum Toy Train station).
For convenience, there are eco carts for people who would like to visit the park without walking much. There are plenty of food kiosks and a restaurant and a café.
The park is open from Tuesday to Sunday from 12:30 PM-8:30 PM and entry is Rs. 30/- head (Some places like 7 Wonders, and Herbal Garden) require an extra charge).
Harinalaya
Harinalaya is the Gate no. 6 of Eco Park. However, these two places are not connected and therefore tickets have to be bought separately. It is a 12.5-acre park that falls under the jurisdiction of the zoo and is therefore called a mini zoo.
The park's main attractions are the world spotted deer and bark deer. There are also other animals and birds like giraffes, hippopotamuses, zebra, different kinds of macaws, geese, swans etc. It is a very peaceful place as it is often less crowded.
There is a small souvenir shop inside and you can even adopt birds or other small animals from this park. The park is open from 12 PM- 7:30 PM
Mishti Hub
Mishti Hub deserves a special mention in this list because it is right outside Eco Park Gate No.3. Coming to Kolkata and not having a mishti (sweet) can be considered a sin and Mishti Hub is home to about eleven prominent sweet shops in the city.
It is really the hub of all kinds of authentic Bengali and other Indian sweets. Famous shops like Bancharam, Balaram Mullick, Nalin Chandra Sweets etc. offer huge selections of jolbhoras, sandesh, rosogolla etc.
You can even have the sweets 'flight packed' to take some for your friends and family. It also has a small souvenir shop where traditional items are available.
Mother's Wax Museum
The Mother's Wax Museum is on the opposite side of the central gate of Eco Park and is famous for its wax statues of different famous personalities and famous fictional characters. This place will give you the second-hand experience of visiting the famous Madame Tussauds Wax Museum.
Wax figures of personalities like Pandit Ravi Shankar, Ishwar Chandra Vidyasagar, Salman Khan etc. and characters like Mr. Bean, Harry Potter, Spiderman etc. look very realistic and have been made very skilfully. The museum is open from 12 PM – 7:30 p.m. on all days of the week except Monday.
Places to visit and things to do in New Town Kolkata – Day 2
Biswa Bangla Gate and Restaurant
Biswa Bangla Gate is one of the famous architectural wonders of Kolkata. Supported by arches from four sides, the structure gives the illusion of a hanging circle over the road. The place looks unbelievable by itself and is one of the most important landmarks in New Town.
It offers a great view of New Town through its glass walls both from the restaurant and visitors' gallery. Visitors can also opt to dine in the restaurant after visiting the gallery. Eating there in the restaurants in New Town is an experience in itself.
It is open from Tuesday – Sunday from 12 PM- 6 PM.
Aircraft Museum
Just 2.9 km from Biswa Bangla Gate is India's 2nd aircraft museum, which is literally the next bus stop and even can be considered a walkable distance. A decommissioned Tupolev TU 142 M maritime aircraft is the main source of attraction and visitors can even get a one-time chance to enter the aircraft.
Visiting the museum fills one with a great sense of pride and respect for the Indian Air Force. There are game arenas for children, landscape zones and refreshment counters. It is a great place to visit with family and friends.
The museum is open from 2:30 PM – 8:30 PM on the weekdays and from 12 PM – 8:30 PM on the weekends. The entry for the general public is Rs. 30 and is free for students.
Nazrul Tirtha
Bengali culture is one of the richest cultures in this world and the way it is taken pride of and preserved is really commendable. It is even reflected in the walls of Nazrul Tirtha. It is a cultural cum educational centre in New Town.
The way one building can consist of so many things to do at the same time is really unique. You can watch a movie here, or have an experience of the Bengali theatre. Visit the two art galleries that hold exhibitions. There are separate libraries for children and adults, a souvenir shop and even a restaurant.
Tourist Places & Things to Do in New Town, Kolkata Day 3
If you feel like staying back in New Town and would like to indulge in more activities and sightseeing, here is a third list of places to visit and activities to do in New Town.
Parks in New Town
Every block in New Town has its own park and these parks are not any random ones. Each park has a theme, and many are dedicated to famous personalities of West Bengal. There are parks that pay tribute to Satyajit Ray, some parks have artificial man-made lakes etc. Each park is equally unique and serene.
Shopping
New Town is the place for a smooth and hassle-free shopping experience in Kolkata. The major malls of New Town are within walking distance or just a few stops away. The popular ones are Axis Mall, Galleria, Downtown Mall, and Shoppers Stop.
Snow Park Kolkata
People stopping by Axis Mall can also opt for a fun-filled day with a different and 'chilled' experience in Snow Park Kolkata. Located on the 6th floor of Axis Mall, this unique place will transport you to the Antarctic.
There are several activities to do in this park like playing football in the snow, and trick photography where your picture will be taken and will look like you by the Swiss Alps. There are Snow Blasters with which you can blast your opponent, snow disco etc. This one-of-a-kind experience is really a must.
It is open all days of the week from 11 AM- 7 PM. The entry is 600 rupees per person.
How to reach the places to visit in New Town Kolkata?
All the places mentioned in this article are easily accessible through public buses (both AC and non-AC ones are available). There are adequate numbers of bus stops and please make sure to follow the traffic rules at all times and use the subways.
Autos are also available at a maximum of the bus stops although they are a bit on the expensive side. Totos or electric three-wheelers are also a popular means of transport and the same as autos are a little pricey.
If lucky you can also catch a yellow taxi. These taxis too will charge a little higher rate.
Where to Stay in New Town Kolkata?
Conclusion
Among all the places recommended Eco Park tops the list and is one of my favourite places to visit too. There are some other places too in New Town which are not mentioned as I have recommended the ones that are more popular and that I personally visited.
The other places in New Town that you can visit are Eco Urban Village, Rabindra Tirtha, Walking/ Carnival Street, Smart Street, Community Zone etc. I hope this article has helped you to plan your visit to New Town in a systematic way.