In general, if we think of a city, the picture of tall buildings, traffic and the busy crowd comes to our mind. You must have surely thought of avoiding the hustle and bustle of a city.
If you love adventures and were wondering where to go for an adventure in cities or on their outskirts, here's a list of the 26 best adventure cities in the world recommended by travel bloggers.
Most Adventurous Cities in the World
The list includes adventurous places & the best cities for outdoor activities from each continent – Asia, Africa, Europe, North America, South America and Oceania.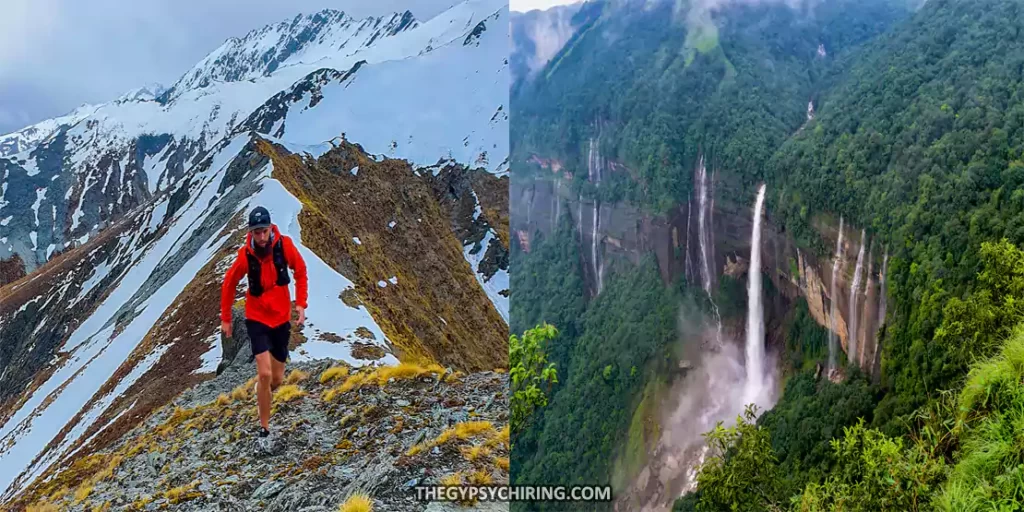 Cities for Adventure Activities in Europe
1. Cortina d'Ampezzo, Italy
Recommended By Dr Morgan from Crave the Planet
Cortina d'Ampezzo in Italy is a summer and winter outdoor adventure paradise paired with amazing food and wine.  This northeastern part of Italy impresses the soul with the magnificent Dolomite mountain range of limestone craggy peaks and delicious little mountain huts serving Italian food to make your heart melt.
The best things to do in Cortina d'Ampezzo in summer include day hikes, mountain biking, hut-to-hut hikes, and paragliding.  In winter, the Dolomiti Superski area offers 1200 km of ski trails.
This mountain town lies 2.5 hours north of Venice, Italy and can be reached by car or bus. Rifugio Averau serves delicious Italian cuisine and the 30-year-old recipe of vegetarian ravioli will delight.  If you want true luxury stay at the Hotel Cristallo Spa.
For a truly unforgettable adventure, plan a 5 or 10-day hut-to-hut hiking trip starting in Cortina where you carry a small backpack from one cosy mountain hut to the next.  They offer warm beds and delicious food and wine so you don't have to carry much gear.
2. Bovec, Slovenia
Recommended By Marjut from The Smooth Escape
Bovec is a charming mountain town and the adventure capital of Slovenia. Nestled in the Julian Alps, it is surrounded by a variety of natural attractions such as waterfalls, gorges, towering peaks and the beautiful turquoise-blue Soca River. It's a must-visit destination on every Slovenia road trip.

Because of its diverse nature, Bovec is a real paradise for outdoor enthusiasts. From whitewater rafting, kayaking and canyoning to hiking, rock climbing and mountain biking, there's a wide range of activities to do around Bovec. Bovec has scope for the most adventurous things to do in the world.

The best time to visit is from late spring to early autumn. That's when the days are long and the temperature is comfortable for doing most adventure sports. However, if you visit Bovec in the winter months, you can go skiing at Kanin Ski Center, Slovenia's highest ski resort.
Whether you prefer to stay in budget-friendly guest houses or cosy alpine hotels, Bovec offers accommodation options for every type of traveller. Vila K29 for stay is just a kilometre away from Kanin Ski Centre. While here, make sure to also savour some delicious traditional food such as grilled trout, mushrooms with polenta and sheep milk cheese. 

The best way to get to Bovec is by car but it's also possible to reach it by bus from Ljubljana, the capital of Slovenia.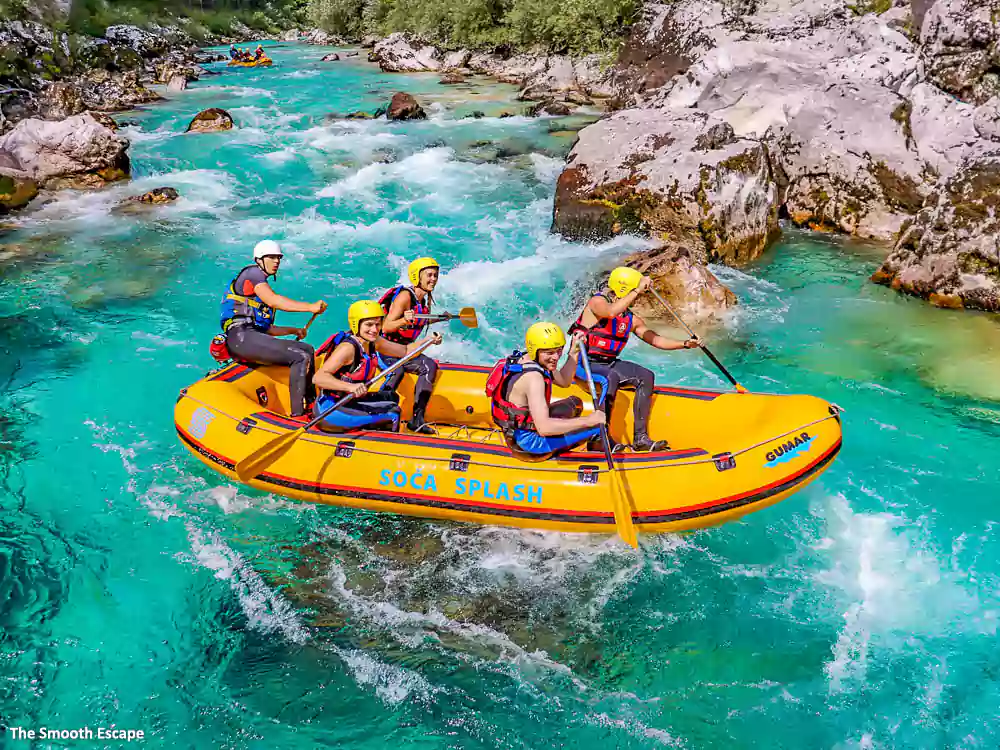 3. Reykjavik, Iceland
Recommended By Pamela from The Directionally Challenged Traveler
The northernmost capital in the world, Reykjavik, is one of the best adventure cities in the world. It's a gateway to an incredible country with volcanoes, breathtaking waterfalls, and the Northern Lights. 
The Grotta Nature Reserve on Seltjanarnes is a breathtaking reserve that locals and tourists alike flock to for the views and a chance for a glimpse at the Northern Lights. Hiking enthusiasts can walk through tectonic plates at Þingvellir National Park or up the incredible Skogafoss Waterfall. There are many breathtaking waterfalls in Iceland of various shapes and sizes.
For a more intense hike, you can go ice climbing and glacier hiking (with a guide). If you're visiting in the summer you can go scuba diving in Silfa Fissure, with visibility that can exceed 100 meters (300 feet) between the European and North American tectonic plates.
At the centre of Reykjavik, Hotel Klettur is an accommodation that provides travellers comfort while keeping Icelandic culture alive in their design. Nearby is the famous Baejarins Beztu Pylsur which claims to have the world's best hot dog. 
Since Iceland is an island, you have to fly into Keflavik Airport (about 45 minutes outside of Reykjavik). No matter when you visit there are plenty of things to do. The summer months allow for more daylight and outdoor exploring, while the winter months mean more darkness and opportunities for the Northern Lights.
4. Kielce, Poland
Recommended By Jakub from Tymrazem
Kielce is a city located in central Poland (Świętokrzyskie Mountains). It is not a huge agglomeration, but it has everything you need. In the city itself, there are as many as 5 nature reserves and a large number of active adventurous places.
The Kadzielnia Reserve is the most interesting place for adventurers. In this former mine, located a few minutes walk from the city centre, there is an almost kilometre-long zipline, an underground tourist route, and in winter there is a huge icefall where ice climbing competitions are held.
Of course, that's not all! Kielce and its surroundings are ideal places for fans of tourism. A large number of hiking and biking trails await you. If you like water attractions, there are kayaking trails just outside the city and there are rentals there.
Kielce is a perfect city for a weekend. They are less than 2 hours away from Warsaw, Kraków or Łódź. You can stay at Binkowski Resort, Hotel 365 and Hotel Ibis for a comfortable stay. The gastronomic offer is also rich, and visiting tourists can choose from local and international tastes.
5. Bergen, Norway
Recommended by Helen from Helen on her Holidays
As the gateway to the Norwegian fjords and surrounded by mountains, Bergen is the perfect city to visit for adventure.
Bergen is Norway's second city and is situated on the southwest coast, protected from the North Sea by an archipelago of small islands. 
Inside the city limits, there are lots of fantastic hiking trails, while within a short distance, you can go climbing, abseiling, kayaking and river rafting. Popular self-guided Norway in a Nutshell tour is a fantastic day trip from Bergen and gives you the chance to see some of Norway's most amazing scenery, including glaciers, waterfalls and rapids, as well as fjords and mountains.
Bergen is relatively small, but if you're looking for a convenient hotel, the Zander K Hotel is a great choice. It's right across the road from Bergen's train station and both a tram stop and bus stop for the airport. The Zander K offers stylish Nordic-style accommodation and a good breakfast buffet, including the Norwegian speciality brown cheese – ideal for setting you up for a day of adventure.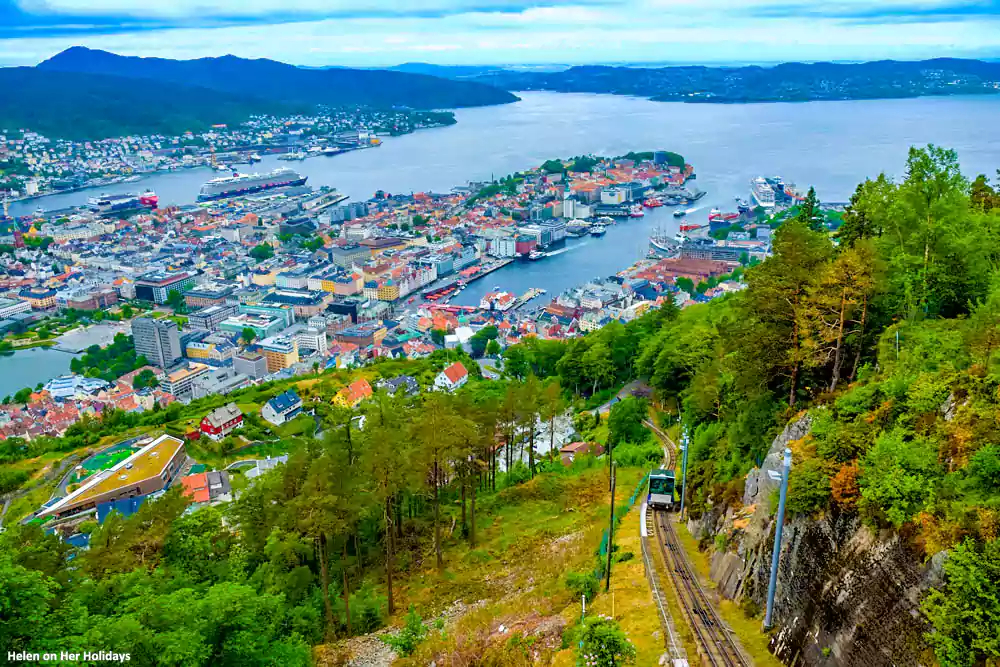 6. Kotor, Montenegro
Recommended By Haley from Haley Blackall Travels
Hugging the mountainous coastline of Montenegro is the historic town of Kotor. First established by the ancient Romans, the fortified city has changed hands from Byzantines to Venetians to Hungarians, giving its architecture charm. Just on the outskirts of the town are a plethora of adventures waiting to be enjoyed.
Due to its location in the Bay of Kotor, water activities are a major attraction of the area. Try your hand at snorkelling in the Blue Cave to explore crystal clear and turquoise waters. Or, for an adrenaline rush, jump in a white water raft and cruise down the rushing Tara River. For epic views, wake up early and hike to the Kotor Fortress for stunning panoramas of the whole valley. These are all best experienced during the spring or fall months of April-May, and September-October. 
You can reach Kotor by landing at the Dubrovnik International Airport located in Croatia and making your way over the border by car or bus, a scenic 2-hour drive. Drop your bags at the Hotel Vardar, and grab a glass of Montenegran vintage at Old Winery Wine Bar or a massive 2-euro slice of pizza at Pizzeria Pronto.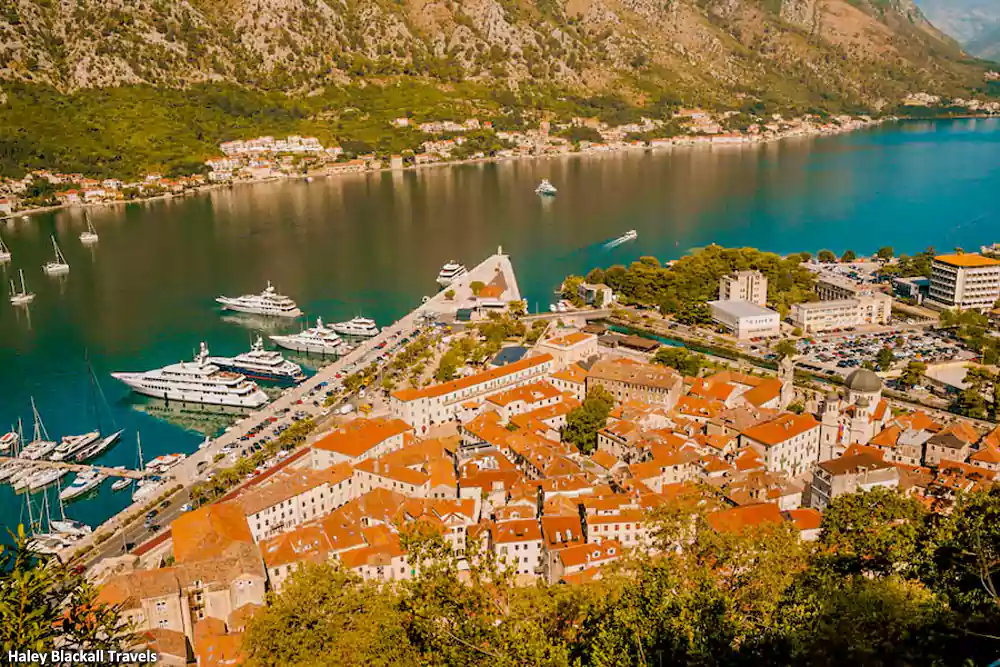 7. Meteora, Greece
Recommended By Mal from Raw Mal Roams
The Meteora Monasteries in Meteora Municipality of Thessaly region, are one of the most famous landmarks in Greece and a fantastic destination for a hiking adventure.
Meteora Monasteries are 16th-century cloisters built in the seclusion of cliffs reaching heights of up to 600 meters. Today, they are still six active monasteries inhabited by monks, and the incredible thing is that they are open to visitors!
An excellent way of visiting all six monasteries is a day hike. The trail starts in Kalambaka, a nearby town located at the foot of the Meteora site. On the way, there will be multiple viewpoints with stunning panoramic vistas of the cloisters perched on the imposing cliffs. The hike will take approximately 8 hours, depending on how long you will want to spend at each place.
The best time to visit Meteora is spring or early autumn time when the weather is mild, and crowds ease off. Base yourself in Kalambaka. A good hotel option is Petrino Guesthouse, set up in an authentic stone building. After your hike, try a scrumptious falafel burger at The Dinner Restaurant & Cocktail Bar.
Cities for Adventure Activities in North America
8. Whistler, BC, Canada
Recommended By Debbie from World Adventurists
Whistler is one of the most popular adventure places in British Columbia. It is home to Whistler Blackcomb, one of the largest ski resorts in North America, and host of the Vancouver 2010 winter Olympics. Whistler is located along the Sea to Sky Highway (Highway 99) on Canada's Pacific Coast. The highway is recognized as one of the most beautiful drives in the world. From Vancouver, expect a two-hour drive.
Whistler is incredible year-round. Winters are popular for snow sports, such as skiing and snowboarding, snowshoeing, and snowmobiling. Summer is filled with unique festivals (cheese rolling, anyone?), hiking, whitewater rafting, chasing waterfalls, and lake life. Year-round you'll find activities like ziplining, bungee jumping, or learning biathlon shooting. One of the most unique hikes on the Whistler train wreck trail.
The Longhorn Saloon, located at the base of the Whistler and Blackcomb gondolas has great food and entertainment. For breakfast, take a short drive to Creekside for the Southside Diner. It is very non-pretentious but has great food.
AAVA Whistler is a great mid-range hotel option, only a quick two-minute walk from Whistler Village. If you prefer a more luxurious stay, the Fairmont Chateau Whistler will tick all the boxes.
Whistler is a busy place at peak times (summer and winter). Visit-mid week if you can.
9. Valdez, Alaska, USA
Recommended By Paula from Paula Pins the Planet
If you love finding the best adventure cities in the world, you need to add Valdez, Alaska to your bucket list. Valdez is packed with amazing things to do, and you will be amazed by how diverse this city is. Offering from amazing hiking trails to stunning glaciers, and a paradise for winter sports, and all of this is surrounded by the amazing landscape, waterfalls, and wildlife.
Valdez is located 304 highway miles from Anchorage and 366 highway miles from Fairbanks, Nestled on a strip of land between the Chugach Mountains and Prince William Sound, and a great destination to visit all year long.
One of the most popular things to do in Valdez is to go kayaking amongst the icebergs for once in a lifetime experience you don't want to miss in Valdez. If you are looking for a real adventure, go on a multi-day white-water river rafting. You will have the opportunity to go on icy waters, among fast-flowing rivers and glaciers. Also, if you are into winter sports, you will find it all in Valdez: Cross-country skiing, Snowboarding, Heli-skiing, Ice-climbing and Fat bike riding.
While visiting Valdez, you need to try the halibut sandwich at Nat Shack food truck, it is to die for. The best accommodation is the Keystone Hotel, a budget hotel with great views and a continental breakfast. 
10. Kanab, Utah, USA
Recommended By JJ Haglund from The Minivan Bucket List
Kanab, Utah probably isn't top of mind for bucket list-worthy adventures, but it should be! Kanab is a small town located on the border of Utah & Arizona and is centrally located between multiple national and state parks and several other bucket list-worthy adventures, making it one of the best places to visit in Utah. You can also rent a UTV and go off-roading through the Coral Pink Sand Dunes or other desert trails.
In Kanab, you can backpack 21 miles through Buckskin Gulch, considered the longest slot canyon in the world. And if you've ever wanted to hike The Wave, a massively popular but exclusive rock formation in Arizona, Kanab is where you go to get your permit and start your excursion. More than 200,000 people enter the lottery every year but only 7,000 people actually get permits.
Kanab is only 30 minutes away from Zion National Park, where you can hike Angel's Landing (considered one of the most dangerous hikes in the US) or go canyoneering down The Narrows. It's also less than 90 minutes from Bryce Canyon and the North Rim of the Grand Canyon, so you could easily do day trips to those national parks for some quick adventures there, too.
The best way to get to Kanab is to fly into Salt Lake City or Las Vegas and then drive the rest of the way. Summer is the peak season, so make sure to visit in the spring or fall if you want to avoid the national park crowds. It's a small town, so there aren't a ton of options for lodging and food, but you can't really go wrong with any of the motels and restaurants in town.
11. Bend, OR, USA
Recommended By Nina from Oregon is for Adventure
Located in Central Oregon's high desert in the USA, Bend is lucky enough to have the Cascade Mountain Range just in its backyard. The Cascade Lakes National Scenic Byway is one of the prettiest drives in the state. One of the best things to do in Bend is to explore the trails and lakes that are off this road.
The South Sister hike of a 12-mile round trip rewards you with alpine lakes and views of mountain peaks for miles. The nearby Tumalo Mountain Trail is scenic as well.
To have some fun on the water, visit Elk Lake. You'll be able to eat, drink, and rent water equipment like paddleboards and kayaks. Cabins on rent are also available at the lake.
To the south of Bend Newberry National Volcanic Monument, you can explore caves, find a hot spring along a lake, and even more trails to explore. Hiking up Paulina Peak is a great choice for epic views over the entire area.
Within the city limits, Bend also has a network of trails running through town. The Deschutes Trail is an easy choice for a stroll along the Deschutes River. If you come during summer, grab a float to float down the river and swish through the rapids at the end.
Bend has more than 30 breweries around the town each offering delicious brews and food too. You may stay at Tetherow Resort, Sunriver Resort, Riverhouse on the Deschutes, and Bunk and Brew Hostel.
You can visit Bend any time of the year. Everything above can be enjoyed in the summers and during fall, and when the snow hits, Mount Bachelor's slopes will welcome you.
12. Puerto Vallarta, Mexico
Recommended By Lora from Explore with Lora
Situated on Mexico's breathtaking Banderas Bay, Puerto Vallarta is one of the best beach towns to visit on the west coast. With miles of coastline and the Sierra Madre mountains as the backdrop, there's no shortage of adventure activities to try here.

Wildlife enthusiasts will love diving and snorkelling at Los Arcos Marine Park, where you can spot manta rays, sea turtles, moray eels, and more. You may even have the chance to swim with wild dolphins or spot humpback whales from the boat.

For an adrenaline-soaked adventure, rent a jet ski and ride along the coastline to the many beach towns along the coast. Nearby towns like San Pancho and Sayulita offer some of the best surf conditions in Mexico.

Inland, adventure seekers can go zip-lining through the jungle, hike to hidden waterfalls, or ride ATVs up the mountains.
The easiest way to get here is by flying to Licenciado Gustavo Díaz Ordaz International Airport at Puerto Vallarta. It is also well connected to other towns in Mexico by bus. Like the rest of the country, the food here is full of flavour. Don't be afraid to try the street tacos, they are some of the best value and tastiest you can find.
The best time for adventure activities in Puerto Vallarta is during the dry season from November to April, as the jungle will be lush and green from the rain of the previous months but the climate will be warm and dry. If you want to see whales, come before March as they start to migrate after this.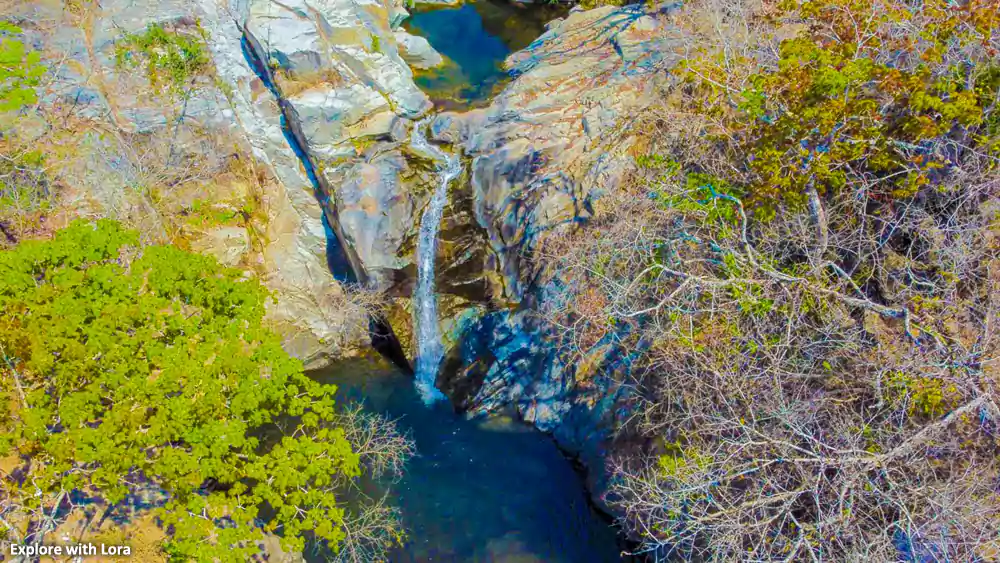 Cities for Adventure Activities in South America
13. Mindo, Ecuador
Recommended By Sydney from A World in Reach
With exciting activities like ziplining, waterfall rappelling, mountain biking, and more, Mindo, Ecuador deserves a spot as one of the best adventure cities in the world – especially for travellers visiting Ecuador on a budget.
Mindo is a small village in Ecuador's cloud forest, around 2 hours from Quito. One of the best things to do in Mindo is to go ziplining through the cloud forest – you get to hike through the forest and get an overhead view while soaring through the trees.
If ziplining isn't enough excitement for you, consider rappelling down a waterfall! Mindo is home to several waterfalls, and there are lots of rappelling tours.
These aren't the only adventure activities you can find in Mindo: tour guides around town also sell mountain biking tours, river tubing tours, horseback riding excursions, and more. If you need a break from adventure, you can also opt for some of the calmer activities in Mindo, like visiting a chocolate factory or checking out the butterfly garden.
After working up an appetite, grab some traditional Ecuadorian food from Cuyana, one of the best restaurants in Mindo. Consider spending the night at Cinnamon House, a great hostel that feels like a treehouse.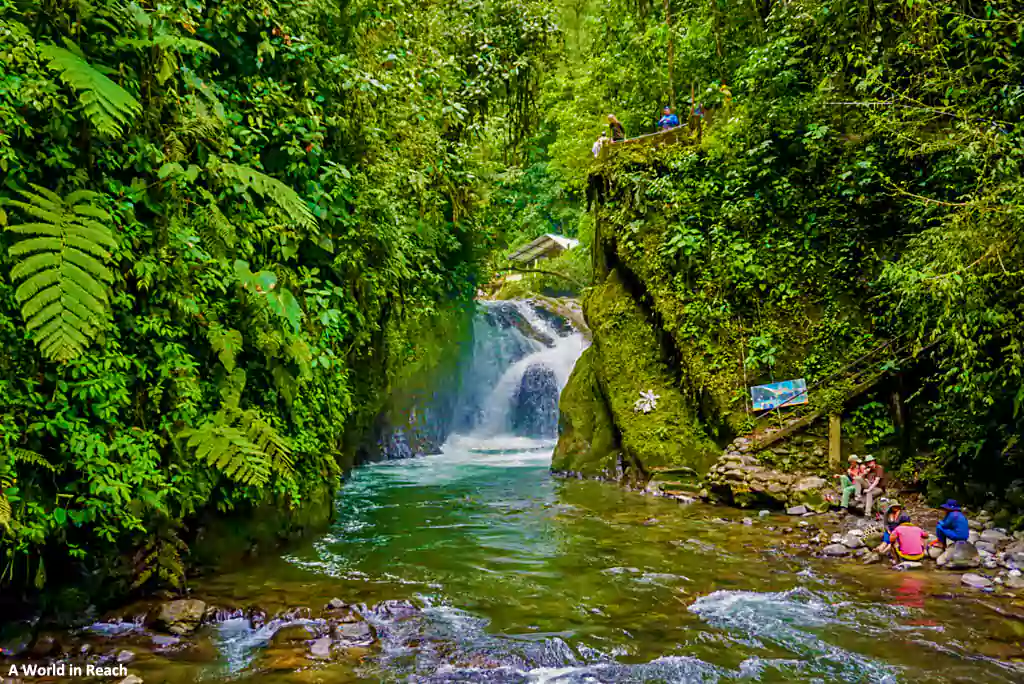 14. Cusco, Peru
Recommended By Sean from LivingOutLau
Cusco in Peru was once the capital of the Inca Empire. Situated at 3,400 meters above sea level, Cusco is a base for numerous adventurous activities.
Many day trips from Cusco take travellers to explore the Andean Mountain range, which is home to multiple stunning attractions of Peru such as the Rainbow Mountain, Humantay Lake, and the Sacred Valley. Arguably, the most adventurous activity in Cusco is the Inca Trail, a 4-day 3-day trek through the heart of the old Inca Empire.
Getting to Cusco is easy. Though situated 3,400 meters high, there is an airport for easy access. After you are done with the crazy hikes in Cusco, make sure you try some traditional Peruvian cuisine. The most famous is undoubtedly Cuy, or guinea pig in English. For those that don't like to consume these cute animals, try Caldo de Gallina, or hen soup.
When deciding where to stay in Cusco, it is important to pick somewhere with oxygen-enhanced rooms, just in case the altitude is proving to be a little bit too much for you. A hotel such as Antigua Casona San Blas will be able to help you with that!
15. La Fortuna, Costa Rica
Recommended By Stephanie from The Unknown Enthusiast
La Fortuna, the adventure capital of Costa Rica, is found in the rainforest in the middle of the country. The city is nestled right at the base of the Arenal Volcano, which rises strikingly from the otherwise flat area around. 
You can get here from either the San Jose airport or the Liberia airport – both are about 2.5 hours away. 
In the Arenal/La Fortuna area, you can go ziplining through the rainforest canopy, white water rafting on the Balsa River, rappelling through canyons, or ATVing or horseback riding in the rainforest. You can visit the Rio Celeste waterfall, with its stunning milky blue water, or walk through hanging bridges high in the rainforest. Stop by the Frutas Y Verduras Hnos Lazo fruit stand for the best (and cheapest!) smoothies of your life.
When you are done adventuring for the day, there is no end to luxurious hot springs resorts where you can soak in multiple hot spring pools. I recommend staying at the beautiful Los Lagos resort.
You can do these activities any time of the year. The dry season (from December to April) is a great time to visit, but even during the rainy season mornings are usually clear!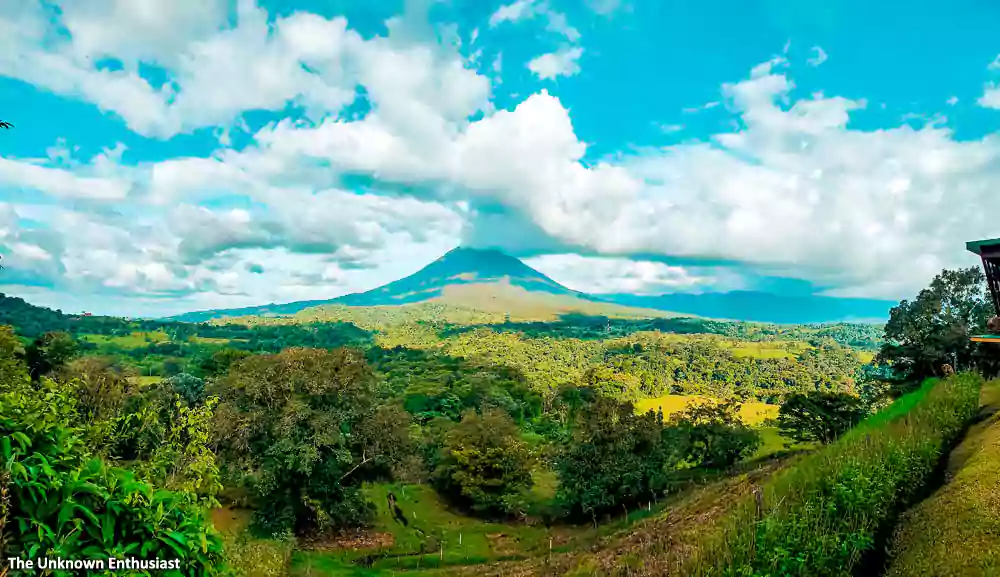 Cities for Adventure Activities in Africa
16. Cape Town , South Africa
Recommended By Alya from Stingy Nomads
Cape Town is one of the most beautiful cities in Africa. The city landscape varies from white-sand beaches to rocky cliffs and green mountains. Thanks to the diversity of the landscape Cape Town is a great place for adventure activities.
Water activities such as kitesurfing, surfing, diving, snorkelling, and sea kayaking are very popular around Cape Town. Summer months, December to February, are the best time for kitesurfing. The conditions for surfing and diving are better in the winter. Snorkelling and sea kayaking can be done year-round. There are many tour operators that offer these activities. The tours usually include a hotel transfer. 
Hiking is another popular activity in Cape Town. There are many hiking trails with incredible views over the city and the surrounding area. Spring is the best time for hiking in the city. Hiking trails up Table Mountain offer some of the best views of Cape Town. The trails are quite challenging and require a good level of fitness.
An easier option is to walk up Lion's Head, the best spot in the city for watching the sunset. Lion's Head is a popular place for paragliding with landing on one of the city's beaches. It's easy to get to both mountains using the hop-on-hop-off bus. 
South Africa is famous for its meat so trying local steaks, burgers, and chops is a must.
There are plenty of accommodation options in Cape Town e.g. Atlantic Point Backpackers, 91 Loop Boutique Hostel.
17. Jinja, Uganda
Recommended By Kesi from Kesi To and Fro
Jinja is known as the adventure capital of Uganda. The source of the Nile (the 2nd largest river in the world) is in Jinja, which allows for many adventurous water sports. 
Among the plethora of activities in Jinja, the most popular activity is white water rafting. For more adrenaline rush, try extreme kayaking on the same rapids. To have a relaxing adventure on the Nile, you can go tubing, SUP, or take a sunset boat cruise.  The 20-meter water slide into the Nile is fun too. Other activities in Jinja include ATVing and horseback riding. Bungee jumping will be available soon.   
Jinja is easy to get to since it's only 2 hours away from Kampala's capital or the international airport. You can hire a private driver or take a bus. 
Nile Base Explorers is a great accommodation option since you can easily book all your adventure activities through them. They are one of the key whitewater rafting agencies. If you like homestays, then be sure to check out Studio 62, which has a very welcoming environment.  
Besides adventure, Jinja is also a fun city to go out in. Hit up one of the local bars. People have some serious moves, so be ready to dance.  While in Uganda, make sure to try a rolex – which is typical street food. If you are looking for other adventures in Uganda, you must go gorilla trekking. 
Cities for Adventure in Australia and New Zealand
18. Queenstown, New Zealand.
Recommended By Jub from Chur New Zealand.
Queenstown, located on South Island is the adventure capital of New Zealand with adventure activities possible year-round.
Some of the most popular adventure activities include bungy jumping, jet boating, paragliding, mountain running, hiking, (heli)skiing and one of the newest summer activities, drift carting. It doesn't matter when you visit Queenstown, there are plenty of adventure activities to choose from.
And it's super easy to get to Queenstown as it is a popular place on any South Island road trip, and the Queenstown International Airport is located just 8 km away. Once you're here, there is accommodation for every budget, including lots of amazing Airbnb. Camp Glenorchy, Routeburn Flats Hut, Heather Jock Hut, Blanket Bay Luxury Lodge and Kinloch Wilderness Retreat are a few adventurous stays in Queenstown.
And if you're looking for a good spot to have a debrief after your adventures, Smiths Craft Beer House has amazing food and an even better craft beer selection. Or you could go with the super popular Ferg Burger.
Queenstown is a relatively small place and can be overwhelming with the number of tourists in the town. If you like to avoid crowds, avoid visiting during Christmas/New Year and school holidays.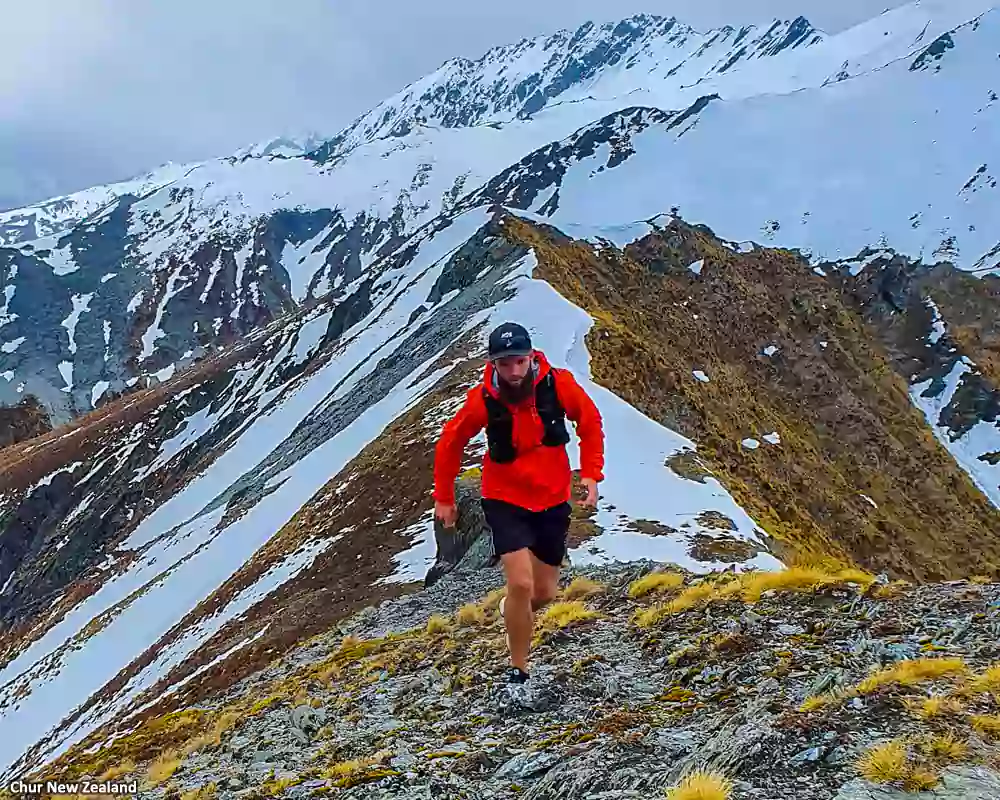 19. Sydney, Australia
Recommended By Raksha from SoloPassport
Sydney is a coastal and most populous city on the east coast of Australia. It is the capital city of New South Wales state. Known for its spectacular coastline and national parks, Sydney is the perfect place to experience adventures. Because the city also has waterside hubs such as Darling Harbour and Circular Quay, it provides enough activities such as jetboating, coastal walks, scuba diving and snorkelling. 
Circular Quay is home to a beautiful harbour, Opera House, and Sydney Harbour Bridge. A very popular and unique adventurous activity that can be done in Circular Quay is climbing the Sydney Harbour Bridge. The activity known as the Bridge Climb is where the visitor can climb to the top of the bridge from the southern end.
Another activity that is famous among the locals is kayaking. One can kayak in the harbour around the Sydney Opera House. It is an enjoyable experience and makes it perfect as a group activity among friends.
Sydney has many beaches, and these beaches are ideal to experience the underwater world. There are lots of good dive sites which are famous among scuba divers. Some of these beaches have marine national parks and nurseries and abundant marine life. These beaches are crowded with snorkelers and surfers during the weekends.
Sydney has plenty of options for accommodation. The city caters for budgeted and luxury travellers. There are many star hotels such as Four Seasons in the city that provide stunning views of the harbour. The city also has many hostels such as Youth Hostels Association (YHA) for backpackers.
The best time to do these adventurous activities is during the spring and summer seasons (between the months of September and February). The weather is pleasant, and the water is warm.
Cities for Adventure in Asian Countries
20. Fuji, Japan
Recommended By Kerry from VeggTravel
One of the best adventure cities around the world is Fuji-san, home to the infamous Mount Fuji volcano in Japan.
While a hike up the 12,388-foot mountain might not be on everyone's Japan Itinerary, it is certainly an adventurous activity and an impressive achievement. If you choose to make the climb, the best time to do this is in the summer months. There are several trails that vary in difficulty, although Yoshida is the most popular. If you want to see a phenomenal view, then time your hike to reach the summit for sunrise. 
However, the surrounding area of Fujigoko, known as the Fuji Five Lakes, also provides other outdoor activities suited for the avid adventurer.  Explore the Yamanaka, Kawaguchi, Saiko, Shōji and Motosu lakes and even take a moment to indulge in the Fujiyama Onsen hot springs and wooden bathhouses.
Although Fujigoko is perfect for nature lovers and explorers, there are also resorts and museums that can provide comfort and culture to an otherwise exciting location.
It is easiest to get to the 5 lakes by bus from Tokyo to Kawaguchiko station, otherwise, you can reach Mt. Fuji 5th Station by the Fujikyu Railway Line from Shinjuku Station.
21. Bir Billing, India
Recommended By Avantika from Wayward Wayfarer
Nestled amidst the Dhauladhar mountains of the Himalayas, Bir is a small village in the Kangra district of Himachal Pradesh.
What used to be a quiet village with almost no tourist footfall Bir turned into a bustling traveller's and an adventure lover's hub in 2015 when the World Paragliding Championship was conducted here. It has since been titled the world's second-highest paragliding site. The takeoff point is located at Billing at 2400 meters above sea level and the landing site is in Bir at 1525 meters ASL.
Paragliding is the top adventure activity one can do here. There are several paragliding schools and independent instructors that train novices to get their paragliding license and pilots from all over the world visit Bir to get a chance to fly across this beautiful site. Those who are not keen on doing a course can enjoy a tandem flight that lasts about 30 minutes. It's a true delight to watch the colourful gliders take over the sky.
Apart from paragliding, there are also several trekking trails in the region ranging from day hikes to multi-day treks going up beyond 4000 meters ASL. Some of these include the Hanumangarh hike, Thamsar Pass trek, Bada Bhangal trek, etc.
Bir is easily accessible by road via Delhi and Chandigarh. It also has an airport about 55 kilometres away. There are several accommodation options depending on the budget – from luxurious farm resorts to backpacker hostels. It is also a foodie's haven with several cafes serving a variety of cuisines from South Indian to Korean food available throughout the market.
22. Sohra (Cherrapunji), Meghalaya, India
Recommended by Joydeep from The Gypsy Chiring
Sohra, which is also known as Cherrapunji, is a town located in the East Khasi Hills District of Meghalaya in the northeastern corner of India. Sohra is regarded as the 2nd wettest place on earth, after Mawsynram. With an altitude of 4690 ft above sea level, Cherrapunji is blessed with lush green hills, waterfalls, caves and unique living root bridges. Cherrapunji definitely is one of the most adventurous places in the world.
Nohkalikai Falls, Seven Sisters Falls (Nohsngithiang Falls), Rainbow Falls and Kynrem Falls are the most popular waterfalls in Cherrapunji. Caving to the Krem Mawmluh, Mawsmai and Arwah Caves is thrilling as well. Several fossil marks and fascinating rock formations can be seen in those caves.
If you love hiking, do the Nongriat Trek (Double Decker Living Root Bridge Trek). It involves descending of 3500 steep steps, passing through hanging bridges, natural blue pools and many Single Decker Living root bridges. These root bridges are made from the roots of rubber trees (Ficus elastica), a traditional technique of the matrilineal Khasi ethnic group of Meghalaya.
If you are seeking places to adventure in Sohra, Ziplining can be done in Mawkdok Dympep Valley. Meghalaya is a place for the best adventure activities in the world.
While there are a variety of options for accommodation you may stay at Polo Orchid Resort, Coniferous Resort and 7 Sisters Falls View Inn Hotel. For vegetarian dishes, Orange Roots restaurant stands out.
The best time to visit Sohra is post-monsoon, September to March for clear skies and better views of the waterfalls.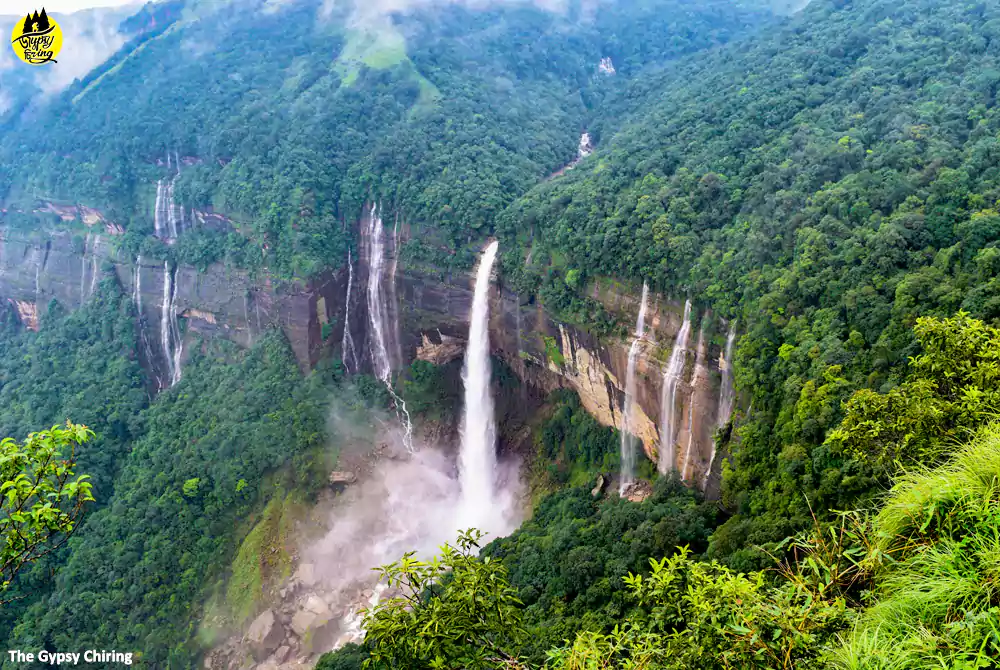 Suggested Read: Phe Phe falls and Sua Ludong Falls of Meghalaya
23. Gopeng, Malaysia
By Marco Ferrarese from Penang Insider
Gopeng was one of colonial Malaya's prominent tin-mining centres, as it's set next to some of Peninsular Malaysia's most stunning limestone cave systems.
The Kampar River have 22 rapids ranging from Grade 2 to Grade 3+, offering the perfect environment for both white water rafting and also enjoying some quieter waters. Standing paddleboarding is another popular activity here.
Gua Tempurong, one of Peninsular Malaysia's longest, which is estimated to be 400-millions-year-old is also in Gopeng. Nearby Gua Kandu was once the shelter of the rebel Communist troops of the Malayan emergency during the 1960s, and now boasts the longest in-cave zipline in Southeast Asia. 
You can visit Gopeng all year round, but beware of the rainy season towards the end of the year when it's really no fun to do most activities.
Set only 20 km south of Ipoh and about 2 hours drive north of Kuala Lumpur, the best way to reach Gopeng is with your own wheels. Otherwise, buses stop at the town's small centre from Ipoh, where you can arrive also by the fast ETS train connecting Kuala Lumpur with Padang Besar, on the Thai border.
For a splurge, try Gopeng Glamping or Sementra Nature Resort. Budget travellers may prefer YipStay, a hostel set in the town centre near all the popular food options.
Gopeng's covered market in the centre of the town has plenty of delicious Malaysian street food. Lai Fun, a bowl of heavenly thick noodles in a broth, is a must-try.
24. Cebu City, Philippines
By Katherine from Tara Lets Anywhere
Cebu City is the capital of the Cebu Province in the Philippines; one of the best destinations in the country and a haven for adventure seekers.
There are many activities you can do on the outskirts of the city. You can book a half-day canyoneering activity in Kawasan Falls, where you will have to trek and jump off the top of waterfalls. If you're into diving, you can see the amazing sardine run in Moalboal or the thresher sharks in Malapascua.
For more laid-back activities, you can rent a boat to visit the nearby islands in the city or take a bus to Bantayan Island or Camotes Island. Finally, if you are into trekking, there are several mountains you can visit including Osmena Peak, which offers amazing sunset views.
These activities can be done all year round, but for diving, there are only specific months that offer peak visibility conditions.
Cebu City has an international airport called Mactan-Cebu International Airport. From the airport, you can take a taxi or public transport to various hotels or resorts along the beach area. There are various restaurants in the city that you can try. You can also book a half-day food tour if you want to see the best. Don't forget to try Lechon. The whole-roasted pig is the city's most famous dish.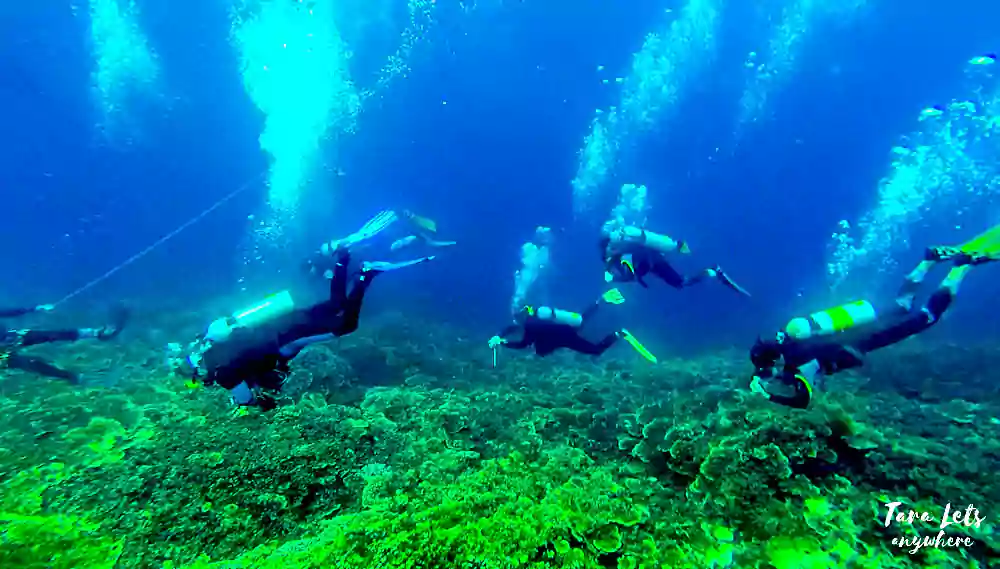 25. Chiang Mai, Thailand
By Martina from PlacesofJuma
The fascinating city of Chiang Mai is located in the north of Thailand and it's a really cool spot if you're looking for adventure.
One of the highlights is the Chiang Mai Grand Canyon. While it is not as big as the original one, stunning scenery awaits you here as well. The cool thing is, this canyon is a huge water park with courses, slides and drop rocks.
If that's not enough, head to the region's beautiful waterfalls. During an adventurous jungle hike, you will discover nature from its most beautiful side. Really unique and adventurous is the huge Mae Ya Waterfall and also the snow-white Sticky Waterfall, which you can walk up and down – thanks to the sticky surface.
Another adventure is a tour with a scooter, where you can admire the rice fields and temples of the region. If you love adventures, you can drive up to Doi Suthep, the highest mountain in the country or drive the 762 curves to Pai!
The journey to Chiang Mai is easy, the city has its own airport and also the arrival by train or bus from Bangkok is possible. As an accommodation tip, the Mora Boutique Hotel is an absolute recommendation.
The best time for activities is in winter, from November to April.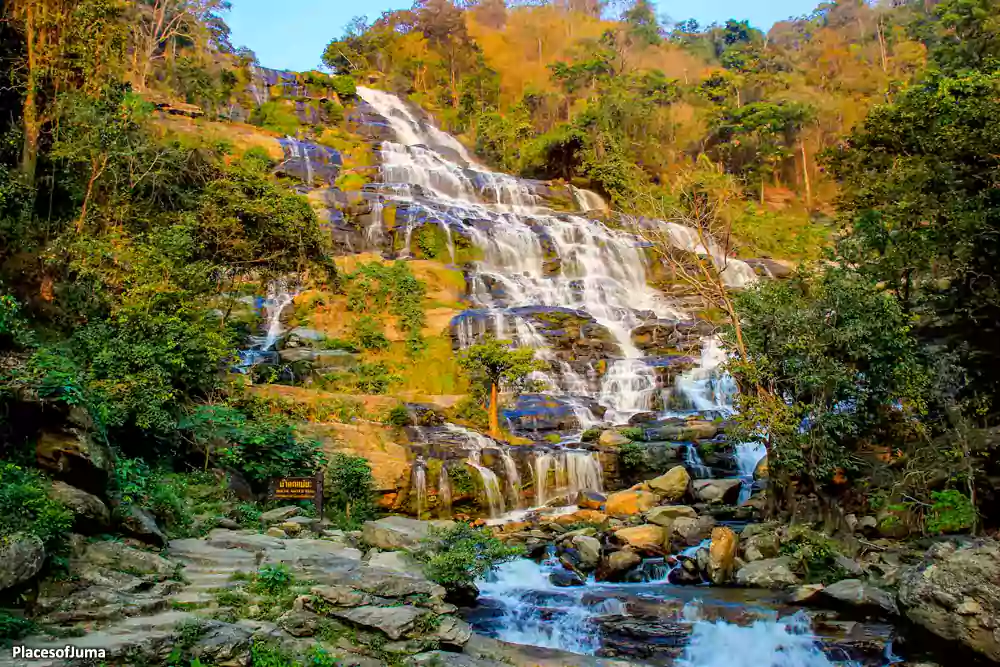 26. Phong Nha, Vietnam
By Jackie from Life Of Doing
Phong Nha is a small town and home of the Phong Nha-Ke Bang National Park, located in Central Vietnam. This National Park is a UNESCO World Heritage Site and is known to have 300+ limestone caves.
The two popular caves are Paradise Cave and Phong Nha Cave. Both have gorgeous views of the stalactites and stalagmites so take some time to wander around and take photos. 
The bucket list cave is Son Doong, which is the largest cave in the world. The alternative is Hang En Cave, which is the third-largest cave. Oxalis Adventures hosts these tours, so you get the chance to trek to the caves and sleep underneath the starry nights. 
There are lots of outdoor activities to do such as kayaking, completing obstacle courses, ziplining, cycling, and seeing the waterfall at the Botanic Garden. 
With any of these activities, it's best to do them from December to September. Central Vietnam tends to flood from October to November. 
As for food, the options are limited. Several local spots serve Vietnamese food. Western food options include The Villas Restaurant for the all-you-can-eat pizza deal on Fridays, or Phong Nha Farmstay for the sunset views. 
Phong Nha has plenty of affordable guesthouses at $25 USD per night. Enjoy your time here.
---
Which adventures have you done in the cities mentioned above? Which one would you vote for the most adventurous place in the world?