Are you looking for thrilling activities related to adventure in Assam? You are at the right place.
Famous for the One-horned Rhino and enchanting Majuli, the state of Assam in the northeastern part of India has been a favourite tourist destination. With diverse ethnic groups and cultures, Assam is also characterized by the unique topography of valleys and hill ranges.
Apart from common tourist places, adventure in Assam has a tremendous scope of boosting the tourism sector of the state.
Trekking, kayaking, rafting, parasailing, angling, mountain biking, rock climbing, and paragliding are some of the activities of adventure in Assam that have increased in recent years.
Honestly, one doesn't need to go far; Guwahati is the hub of adventure sports in Assam such as Rock Climbing and Rappelling.
Here are 11 such offbeat places for adventure in Assam –
Adventure Places in Assam
1. Garbhanga Reserve Forest
In the outskirts of Guwahati and bordering Meghalaya, the Garbhanga Reserve forest has been a popular hiking trail for adventure seekers. Activities like waterfall climbing, monkey crawling, and camping are common activities throughout the year.
How to reach Garbhanga Reserve Forest?
The 17 km Garbhanga Forest Hike starts from Basistha Temple located at the southeast corner of Guwahati, Assam. One can reach the spot by boarding public buses or hiring a cab from anywhere in the city.
2. Assam State Zoo & Botanical Garden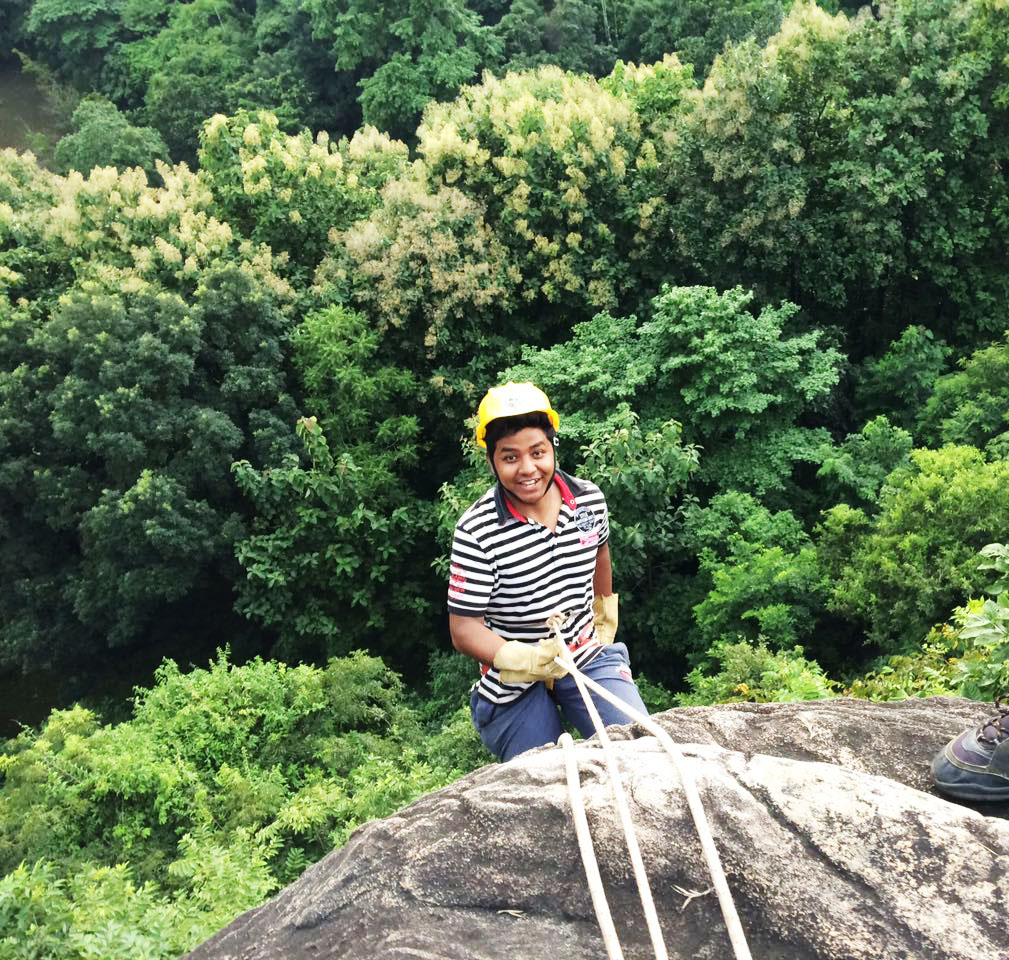 The Late Rohini Kumar Bhuyan Rock Garden composed of boulders and natural rock walls, is a perfect venue for rock-climbing, rappelling and bouldering activities. An MoU was signed in February this year between the Zoo Authority and Assam Mountaineering Association, which will facilitate activities such as hiking into the Hengrabari forest, Ziplining, day and night camping, natural and artificial rock climbing.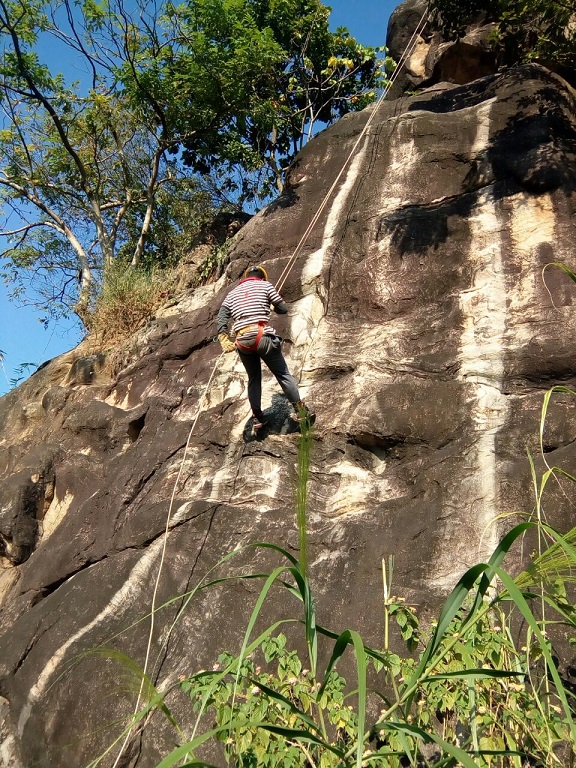 Organizations such as AMA, Global Adventure Association, Shikar Adventure club, etc. have been organizing annual training events in this very location. Certificates of participation are also provided by them. Follow their Facebook pages to keep yourself updated on adventure activities in Guwahati and Assam.
How to reach Assam State Zoo?
Its location at the center of Guwahati City makes it easily accessible through all forms of transport. However, for adventure training camps prior permissions are required. It is best to join such camps organized by the above-mentioned organizations.
3. Amchang Wildlife Sanctuary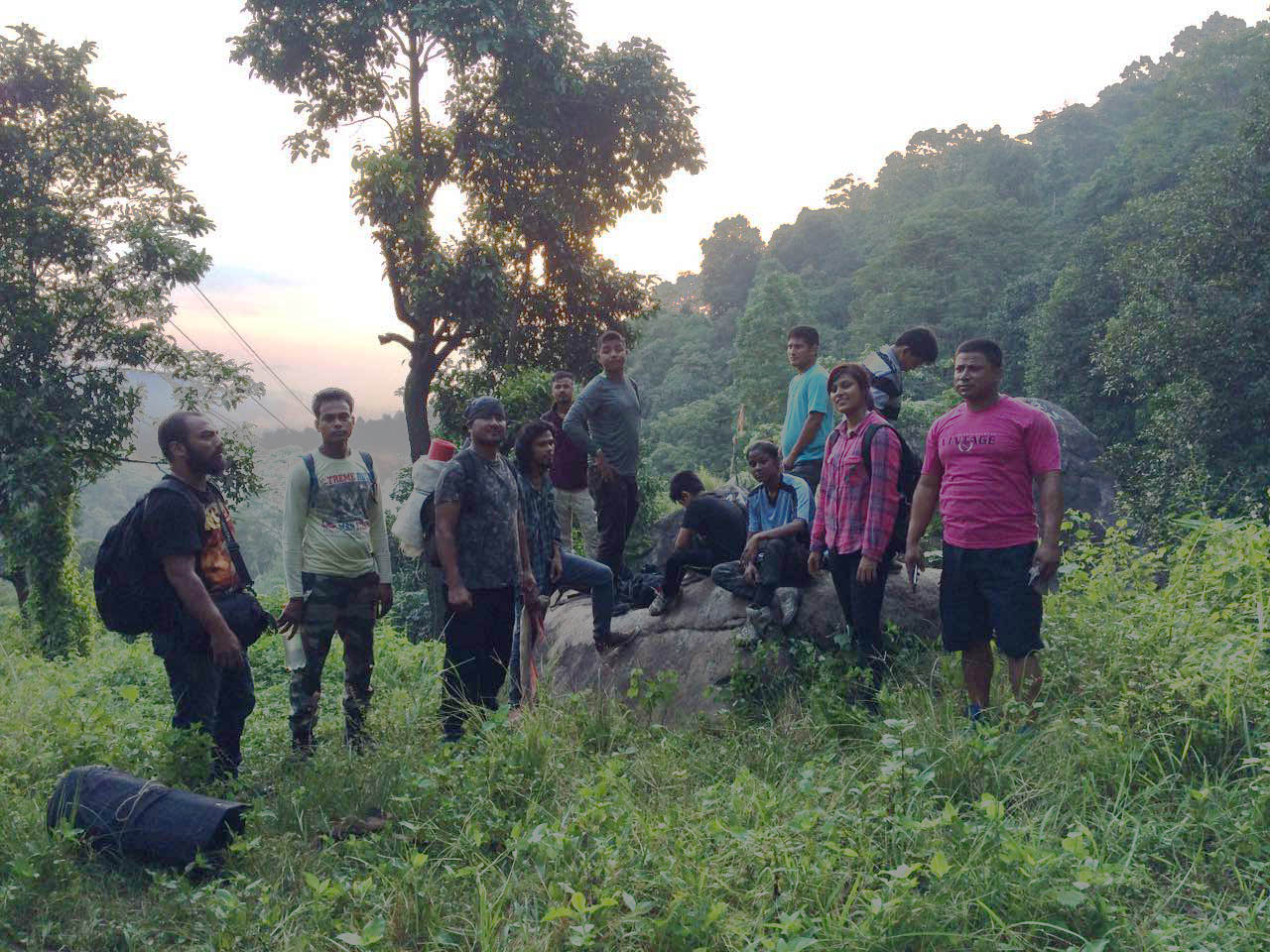 The availability of natural rocks for rock-climbing and rappelling, longer hiking trails with activities such as camping, animal sight-seeing, bouldering, rock-climbing, rappelling, ziplining, parasailing and the panoramic view of Guwahati from the hills – Amchang is a must-visit. It is located towards Khanapara side of the eastern part of the city.
How to get to Amchang Wildlife Sanctuary?
Since it is a Wildlife Sanctuary, it is therefore recommended to attend training events via adventure organizations like AMA, GAA, Friendship Tour and other adventure companies in Guwahati.
4. Gunjung in Dima Hasao District
Ever thought of paragliding in Assam? The newly established paragliding training centre based in Gunjung and Maibangsa (laya) Village in Haflong tehsil of Dima Hasao district has already created an adrenaline rush among the adventure lovers of the state. The courses are scheduled to start in November 2020. Gunjung is the new hotspot for paragliding in northeast India.
5. Umrangso in Dima Hasao District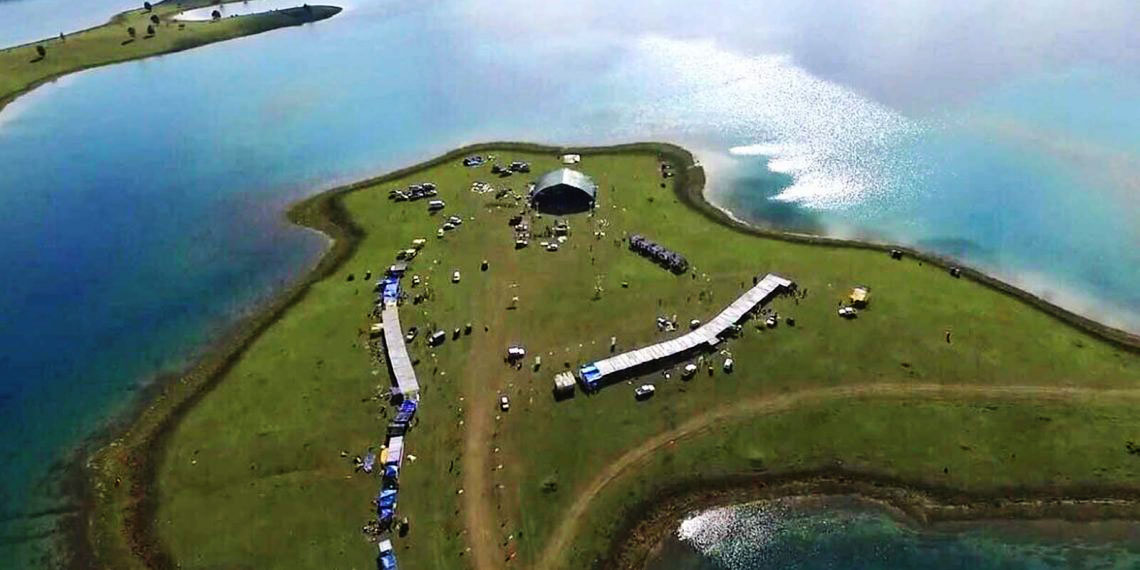 The Falcon Festival is organised in the month of November every year at Umrangso, which is located at the Assam-Meghalaya border 112 km from the district headquarter Haflong. It promotes music, eco-tourism, culture, and adventure. Activities include rafting, burma bridge, trampoline, camping, archery, etc.
Buses directly ply from Lanka (Nagaon) to Umrangso. Nearest Railway station is Lanka (70 kms)
6. Borail Range in Dima Hasao District
Dima Hasao also has the highest peak of Assam (unnamed) at an altitude of 1959 m (6427 ft.) near Lake. The trail is less explored and therefore awaits you. The other two peaks of Borail Range are Tumjang Peak (1866 m) & Hempeupet (1748 m). From the recent updates, it is found the Seilkal Peak is the highest mountain in Assam. It is one of the best hiking places in Assam.
Check out these photos of Tumjang peak recently summitted by Dima Hasao Adventure Association.
7. Bogamati in Baksa District
Bogamati has been a popular White-Water Rafting spot since 2015. Bogamati is located at the foothills of Bhutan in the Baksa district of the Bodoland Territorial Region of Assam. Off-beat cycling, ziplining of 450 meters across the bank of river Barnadi, night camping, jungle hike, and rappelling are other activities available at Bogamati. For river rafting in Assam, go to Bogamati.
How to reach Bogamati?
By road: Baihata- Goreswar- Bogamati (40 km) or Rangia- Goreswar- Bogamati (45 km). As public buses do not ply to the spot. It is best to travel by private and hired vehicles.
By train: Khoirabari is the nearest railway station about 35 km from Bogamati.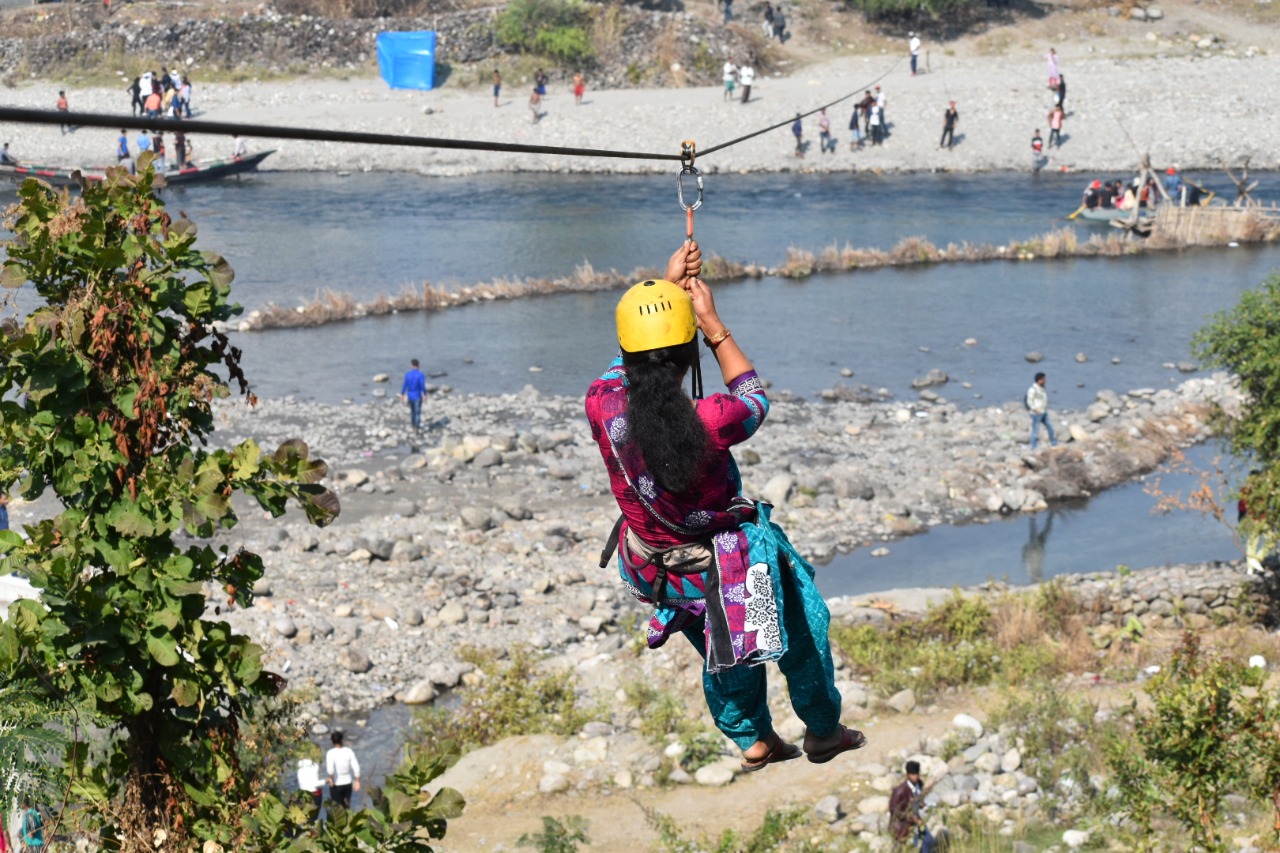 7. Chanaka Eco Adventure Camp in Guwahati
The Chanaka (also Sonoka) Eco Camp is located at Mayong of Morigaon District in Assam. About 35 km from Guwahati, it offers activities like Parasailing, ATV Adventures, Camping, and rappelling beside the mighty Brahmaputra river.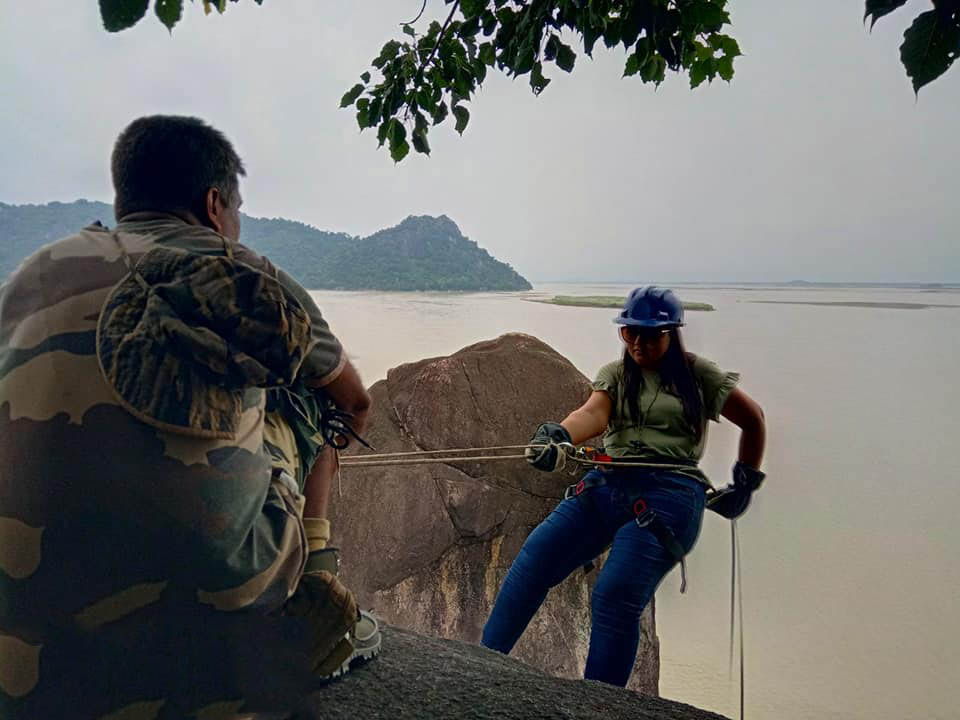 The Pobitora Wildlife Sanctuary is located at a distance of five kilometres from the camp. Adventure at Chanaka, Jungle Safari at Pobitora, and sightseeing at the land of magic- Mayong – should be the plan for your next visit.
How to reach Sonoka Eco Camp?
Nearest Airport: Lokpriya Gopinath Bordoloi International Airport, Guwahati.
Nearest Railway Station: Jagiroad
By road: Buses ply to Mayang and Pobitora Wildlife Sanctuary from Jagiroad, Morigaon. To reach Chanaka, private vehicles or hired taxis are suggested.
8. Dangdufur Hills in Kokrajhar District
It falls under the Chakrashila Wildlife Sanctuary of Kokrajhar, Assam. The sanctuary is well known for the endangered species of Golden Langur.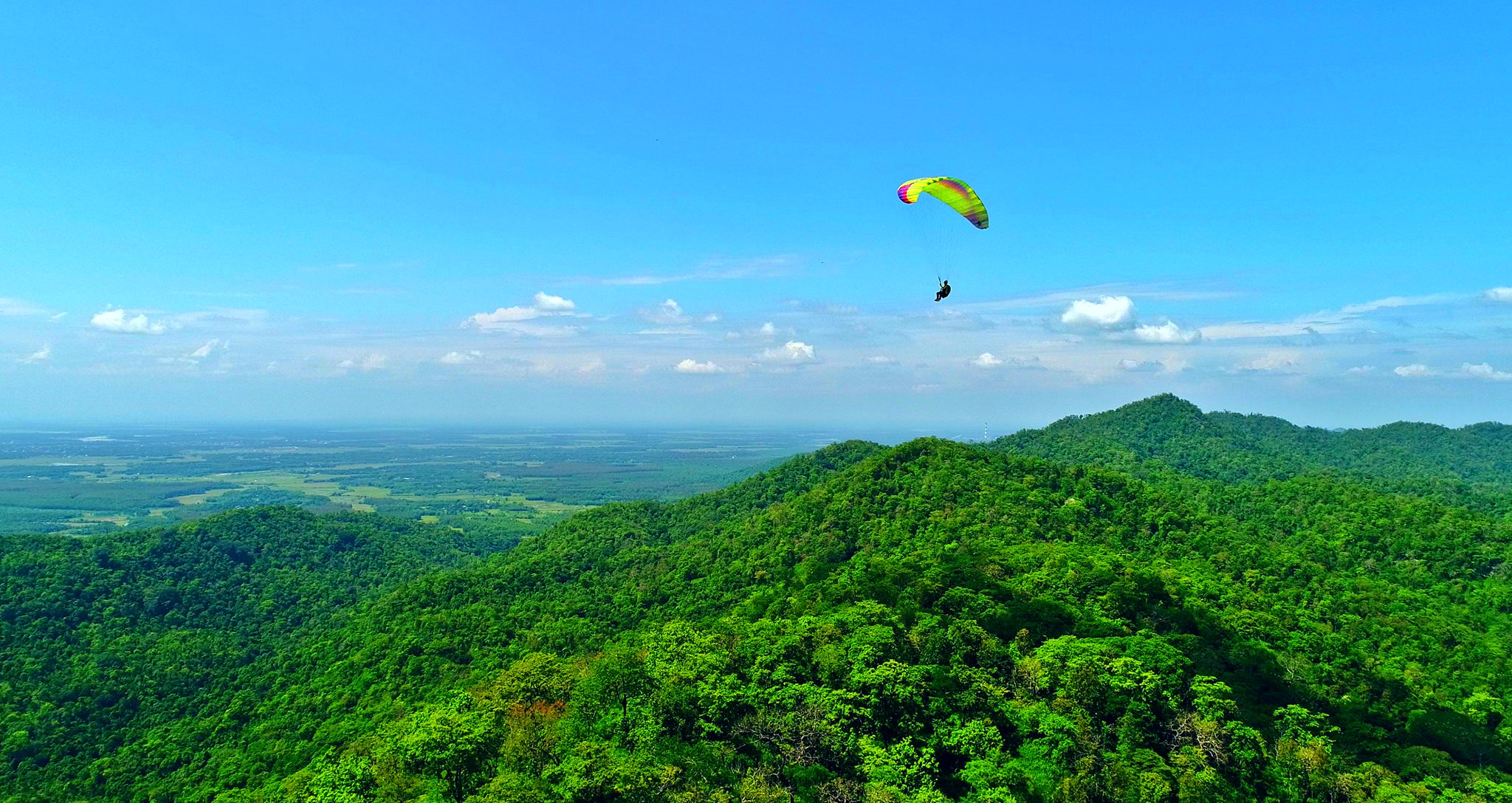 Dangdufur hill is an emerging destination for paragliding in northeast India, the first International Paragliding Competition at Dangufur Hill organized by Bodoland Tourism.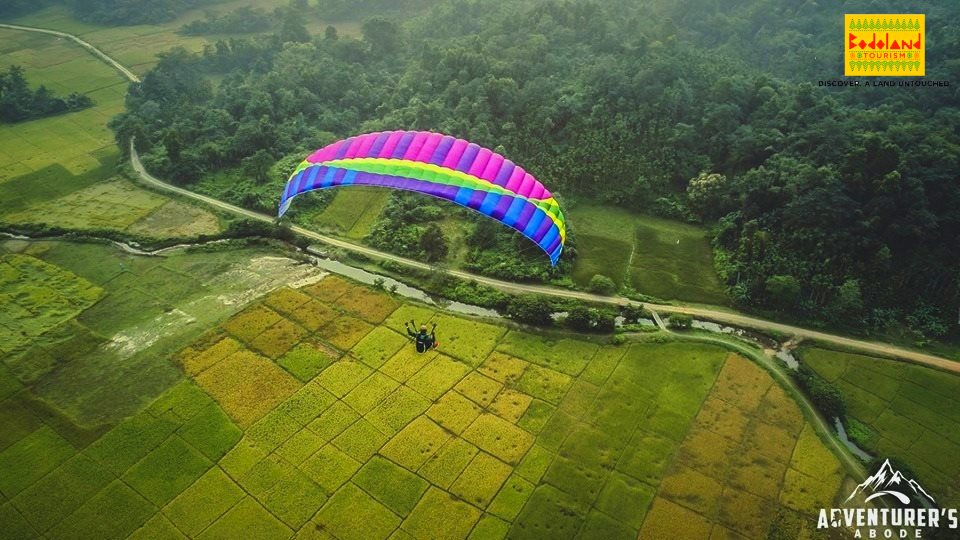 The paragliding competition attracted participants from countries like Indonesia, Korea, Thailand, China, Japan, Hongkong, Nepal, and Taiwan. With such exposure and the scope that it provides, Dangdufur can surely be the Bir-Billing of Assam. This is a new chapter to adventure in Assam.
How to reach Dangdufur Hill?
By Road: It is located 269 km from Guwahati, 70 km from Dhubri, 50 km from Bongaigaon, and 7 km from Kokrajhar.
By Train: Kokrajhar Railway station is about 10-11 km from Chakrashila Wildlife Sanctuary.
Nearest Airport: LGBI Airport in Guwahati.
9. Panimur Waterfall – Kayaking in Kopili River
An off-beat destination in the Dima Hasao District of Assam, Panimur waterfall has been able to attract both local and foreign travellers. Though people might be aware of its boating facilities and camping by the river, kayaking at the graceful yet gushing rapids of Kopili is least known.
In the All India Kayak Expedition, kayakers from India and the United Kingdom canoed the green waters of Panimur. Visit it in winter and you won't regret it. Episode 7– The Kopili of The All India Kayak Expedition presented by Ford & The Outdoor Journal on Youtube is proof of that thrill.
How to reach Panimur Waterfall?
By Train: Lanka Railway Station (40 km from Panimur)
By Road: Board the regular bus service Lanka-Umrangso. Panimur Waterfall is about 100 m from the main road.
Nearest Airport: LGBI Airport, Guwahati
10. North Guwahati
Sitting on the banks of the river Brahmaputra, did you ever wonder how beautiful Guwahati could be from the top of the hills on the other side (north bank)?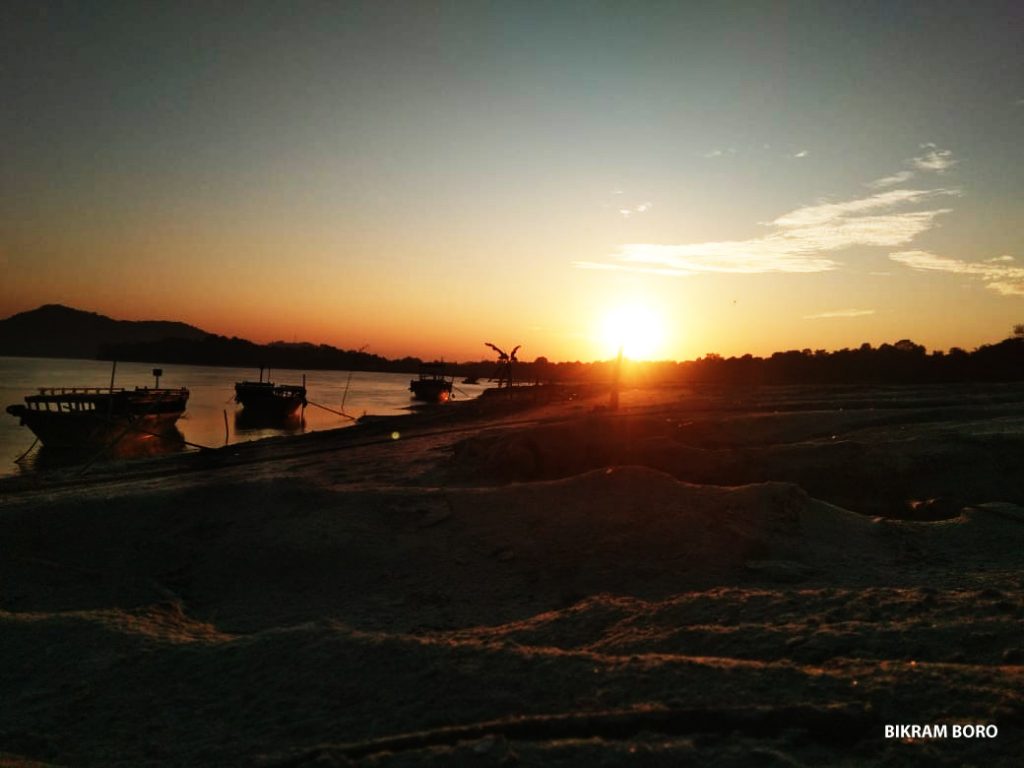 Well, it is serene! The hills near the Dirgeshwari Mandir of North Guwahati have some amazing natural rock walls for rappelling, rock-climbing, and bouldering.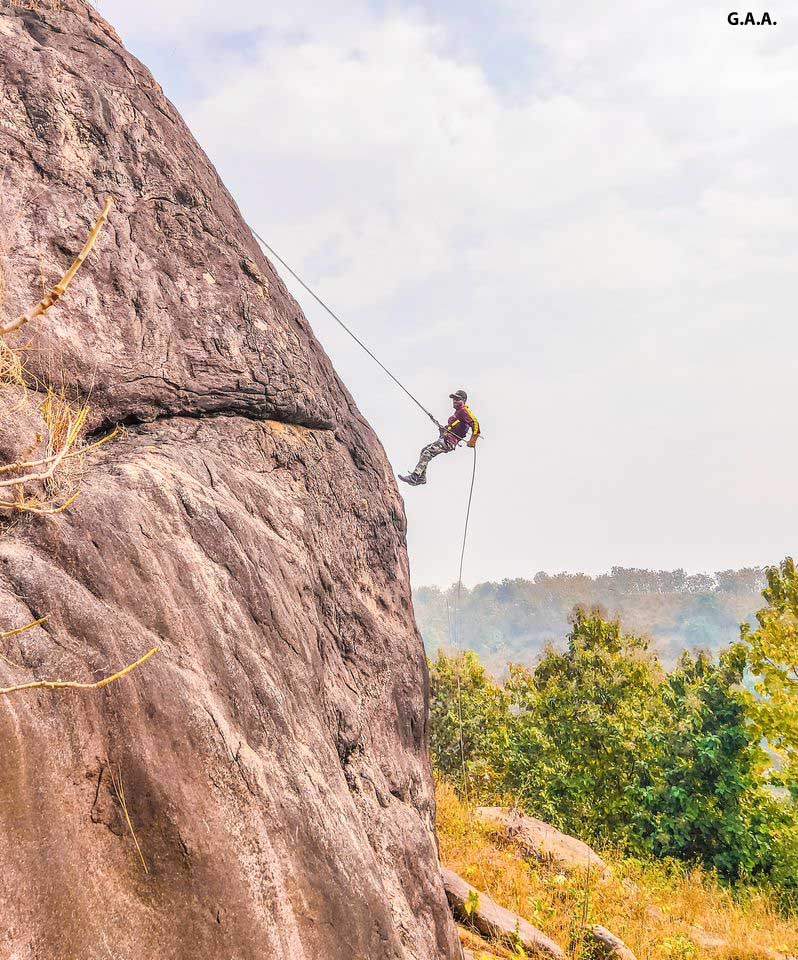 Imagine rappelling down a hill with the view of the mighty Brahmaputra, the city, and the hills. What's more beautiful is the tranquil landscape and panoramic view of the city standing atop a ferry. Adventure in Guwahati awaits you.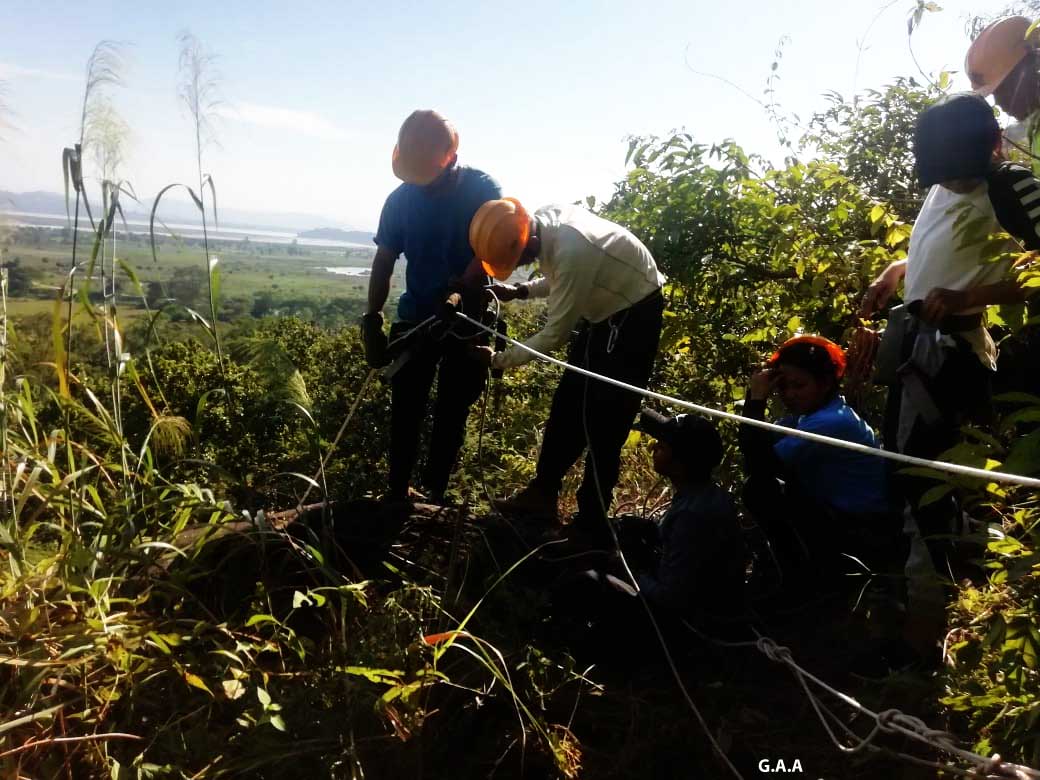 How to Reach North Guwahati?
By train: Guwahati Railway Station (27 km)
By road: Guwahati- Saraighat Bridge- Amingaon Rd- Dirgheswari Temple Road
By Inland Water Transport: Board a ferry at Shukreswar Ghat to Rajadowar ghat. Vehicles like Tuktuk or autos are available. Private vehicles are preferred more.
Ropeway: Guwahati- North Guwahati Ropeway Service connecting Kachari Ghat and Rajadowar Ghat.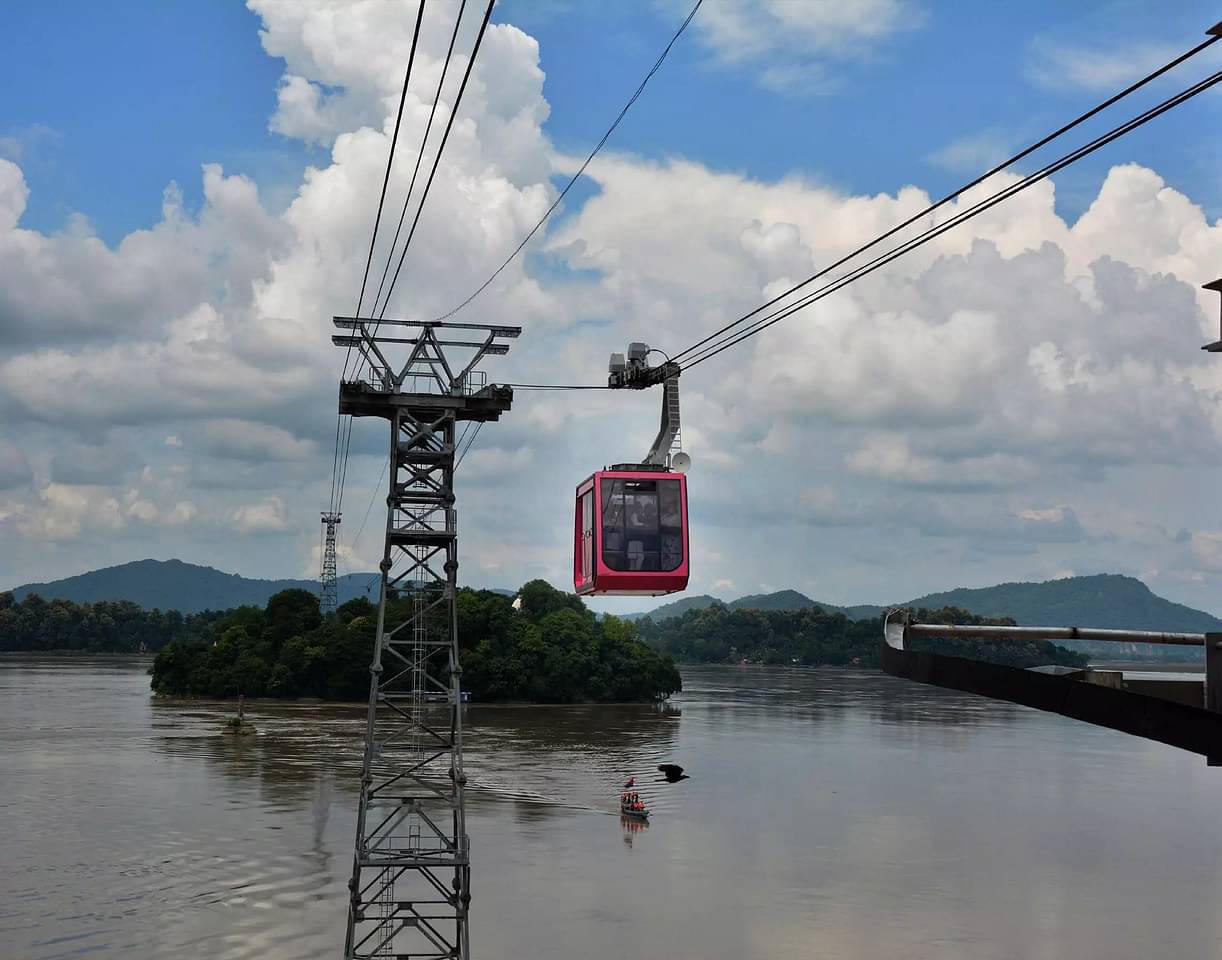 I hope the above spots have motivated you for seeking some thrilling experiences of adventure in Assam in future.
Loved reading the article? Share it with your friends.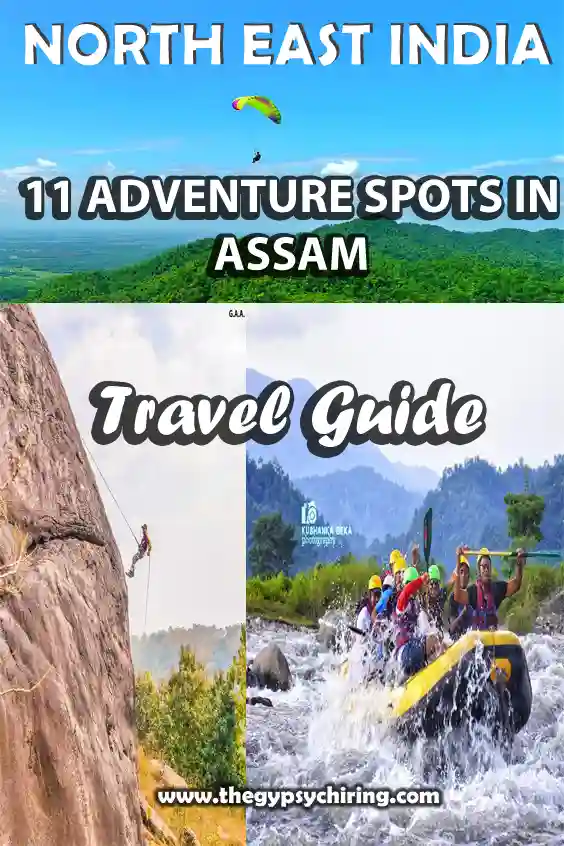 Conclusion
In your next visit to Assam, do not forget to add these destinations for adventure. While planning your visit to adventure places in India, Assam definitely should be in your list.