Is Dubai of UAE on your travel bucket list? If yes, this article is for you. I will be sharing about 10 best things to do in Dubai that you can add on your first visit.
Dubai is a popular tourist and business destination known all over the world. It is located in the country of United Arab Emirates and is a city of rich history and innovative marvels. It is a perfect example of the transformation of tradition into modernity, keeping its culture intact.
Renowned for its dazzling skyscrapers, luxurious hotels, and vast desert landscapes, Dubai offers an array of exciting activities that promise an unforgettable experience for every traveller.
Best Things to Do in Dubai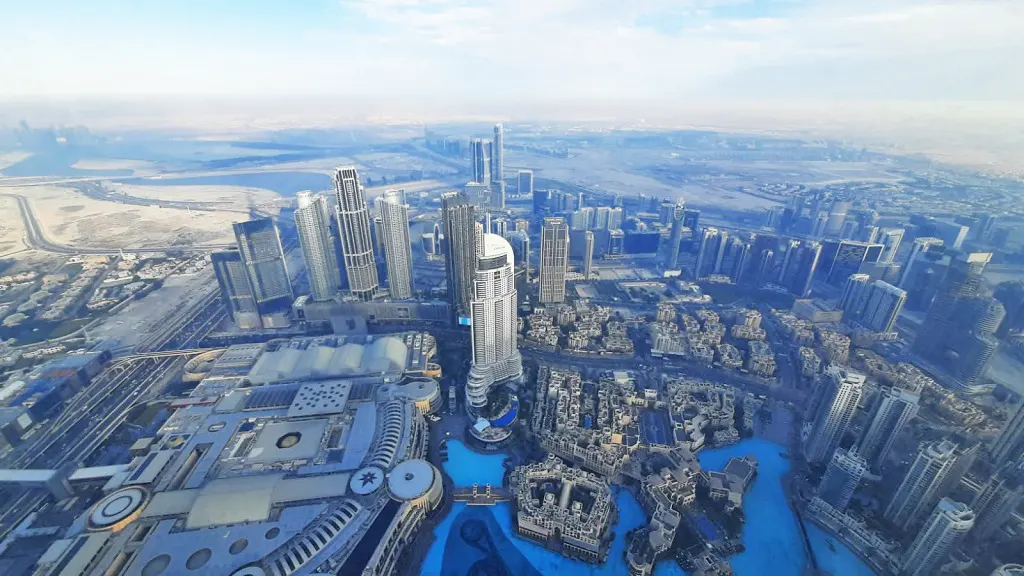 View the City from the tallest Burj Khalifa
With a height of 828 m (2716.5 ft), Burj Khalifa is the tallest building in the world. To visit it and witness the panoramic view of the city is a unique experience altogether.
Views become better and more scenic when seen from a high altitude. The cityscape during the day will allow you to experience the vast blue sky, the clouds and the shining Dubai City. At night the city illuminates like the stars.
Burj Khalifa has observation docks, a huge park and a beautiful fountain. As Indians, you must have most recently seen the Burj Khalifa when it displayed the Indian National Flag to wish us 77th Independence Day.
A visit to Dubai is incomplete without the Burj Khalifa experience, don't you agree? The views from the observation deck and the view of the building from down below are absolutely stunning.
Visit the Dubai Dolphinarium
The Dubai Dolphinarium is located at Creek Park, Gate 1, Umm Hurrair 2 area of the city. It is an indoor facility where "The Dolphin & Seal Show" is presented for tourists. The park is looked after by the Dubai Municipality. You will also need a NoL card apart from the entry fee while visiting the Dubai Dolphiniarium.
The shows are a great mix of fun and learning. It makes people of all ages happy; helps them understand and like sea animals more. You can become a part of this enchanting display of the friendliest sea creatures by booking your Dolphin Show Dubai tickets in advance.
Go for the Adventurous Desert Safari
If you are in the Middle Eastern countries, especially in UAE, a desert safari is a must in Dubai.
While doing a desert safari in the Dubai Desert Conservation Reserve, if lucky, you may have the opportunity to see its local animals such as Sandfox and Arabian oryx. For an adventurous safari experience, if you wish to do dune-bashing and quad-biking, visit the Al Awir Desert and Al Faya Desert.
A ride in the desert with a 4×4 vehicle is full of excitement. Sunsets in the deserts are beautiful too. After sunset, you can then roll into a cosy Bedouin-style camp where a mouthwatering BBQ feast awaits. At night, it is a pure magical experience with cultural performances under a starlit sky. Top it off with cultural performances under the desert stars – sounds soothing, right?
Slide through at Aquaventure Waterpark
For a super fun time with water, try the activities at Aquaventure Waterpark in Dubai! It has 105 water slides & rides that make you go really fast and feel super excited. There's this one slide called the Leap of Faith where you slide through the water lagoon filled with sharks. The sliding tunnel is well protected from the shark tank, so there's no reason to be worried.
The Aquaventure Waterpark is located at Atlantis The Palm on Crescent Road in Dubai. You can also just chill and relax while you float along gentle rivers or see all kinds of sea animals at the Lost Chambers Aquarium.
And guess what? There are nice beaches too where you can just lay back and relax. Whether you want to have big adventures or just take it easy, Aquaventure has everything. So, if you want to have an awesome time in Dubai, you should totally go there!
Skiing in Ski Dubai – A snow experience
Ski Dubai, located in Dubai's Mall of the Emirates, is the only place in Dubai where you can enjoy a snow experience. This indoor ski resort provides a refreshing respite from the city's high temperatures.
Ski Dubai is a unique place where snow meets desert, letting you ski and snowboard on well-maintained slopes surrounded by snowy landscapes. You don't need to be a pro to do the snow activities. The team Ski Dubai also offers you training.
In a nutshell, it is a perfect opportunity to escape way from your busy work day and have a winter experience in the land of deserts.
Enjoy a Helicopter Ride in Dubai
A helicopter ride in Dubai is a mesmerizing experience that offers a unique perspective of the city's stunning architecture, iconic landmarks, and breathtaking landscapes. As you soar through the sky, you'll be treated to unparalleled views that showcase the grandeur and innovation for which Dubai is famous. The experience of a helicopter ride in
Dubai is not just about sightseeing, it is about capturing the essence of a city that's perpetually
pushing boundaries. The sense of awe and wonder you'll feel as you glide through the air, witnessing the modern wonders and the age-old landscapes, is truly unparalleled.
Depending on the duration of the ride, the route taken, the type of helicopter, and the provider you chose the Helicopter ride in Dubai price can vary. Make sure you choose according to your budget.
Visit Palm Jumeirah – the Islands
You might have heard of islands disappearing around the world, but have you heard of the innovative marvel – the Palm Jumeirah in Dubai? It is a group of artificially created i.e. man-made islands surrounded by the Persian Gulf. While skydiving in Dubai, the unique island you see below is Palm Jumeirah.
If you are a luxury traveller, Palm Jumeirah is for you. The famous luxury resorts in Dubai such as Atlantis, The Palm, FIVE Palm Jumeirah Hotel, and Jumeirah Zabeel Saray among others are all in Palm Jumeirah. This archipelago is a gateway to exotic luxury and natural beauty.
Have a Yacht Experience at Dubai Marina
Dubai Marina is a popular place in Dubai with tall buildings near a winding canal. It's famous for luxury yachts and is liked by many people. The area of Dubai Marina starts from Al Sufouh Road to Jumeirah Beach Residence (JBR).
You can take a boat ride to see the beautiful areas nearby from the water. There are different options like Captain Jack's boat or Xclusive Yachts for fancy dinners. There's also a fun zipline where you can go fast over the water.
You can shop and eat at The Beach and Dubai Marina Mall. They have many stores and places to eat. There are also pools and spas if you want to relax. Dubai Marina is a great place to enjoy the water and have fun.
Visit the Dubai Aquarium & Underwater Zoo
Step into the aquatic wonderland of the Dubai Aquarium, where you can walk through a 48-meter-long tunnel surrounded by marine life. Visit the underwater zoo to get up close with fascinating sea creatures, including sharks and rays.
The Dubai Aquarium & Underwater Zoo is a place where you can see many water animals. There are more than 140 kinds of animals there. In a very big tank with 10 million litres of water, there are over 400 Sharks and Rays (compressed, flattened sharks). Sand Tiger Sharks, Giant Groupers, jellyfish, fishes other marine species can also be seen in the aquarium. You have two ways to watch them: from a glass tunnel where you feel comfortable, or in the underwater zoo where you can get very close to them.
At the underwater zoo, you have the chance to touch and give food to stingrays, see a huge Pacific octopus, and observe penguins as they swim in their chilly space.
Enter the Themed Park – IMG Worlds of Adventure
IMG Worlds of Adventure is a unique entertainment spot in Dubai with six exciting zones. It's indoors, covering 1.5 million square feet and can welcome over 20,000 visitors each day. You'll find thrilling rides and attractions inspired by Marvel, Cartoon Network, and original ideas like IMG Boulevard and Lost Valley. The park is located on Sheikh Mohammed Bin Zayed Road.
At IMG Worlds of Adventure, you'll discover new adventures every day. This Dubai attraction has roller coasters, special places to shop, and yummy places to eat. From famous superheroes to brand-new ideas, this place on Sheikh Mohammed Bin Zayed Road is making Dubai even more exciting for everyone.
Conclusion
I hope the article is helpful to plan your Dubai trip. For leisure activities, you can visit Burj Khalifa, the Dubai Dolphinarium & Under Water Zoo. For adventure, Aquaventure Waterpark, Ski Dubai, Helicopter Rides, and Sky Diving can be chosen during your trip to Dubai.