Solo travelling is a beautiful experience that cannot be described in words but only experienced live. Explore new traditions and cultures, learn new languages, meet new people, make new friends, and introspect yourself as you travel all along.
Solo travel helps in developing self-confidence and personality. Many female travellers who take the route of solo travelling while finding the right balance between women's safety and off-beat adventures inspire everyone with her memorable travel experiences.
With modern advancements in tourism, many countries and authorities have made female solo travelling fun, safe, and relaxing.
No matter what your requirements are, we bring you the best destinations for solo female travellers that you should look to consider for a relaxing and rejuvenating experience.
The Best Destinations for Solo Female Travellers List
Singapore
This tiny city-state is a hot favourite among all tourist audiences, whether with family, solo or with your partner. Blessed with a fabulously rich history, amazing culture, and pixie dust of glamorous modernity, Singapore is among the safest Asian countries for all foreign tourists.
In fact, Singapore strikes an excellent balance between ancient and modern attractions. The distinct neighbourhood in Singapore like Little India, Orchard Street, and Chinatown offer a treasure-trove of myriad attractions.
Singapore tourism features modern attractions, futuristic theme parks, colourful temples, gorgeous islands, delightful cuisines, verdant gardens, sparkling skylines, vibrant rooftop bars with happening nightlife, and incredible wildlife.
Singapore boasts of unmatched luxuries among many global cities, and the crime rate is extremely low in Singapore, making it an ideal choice for female solo travellers.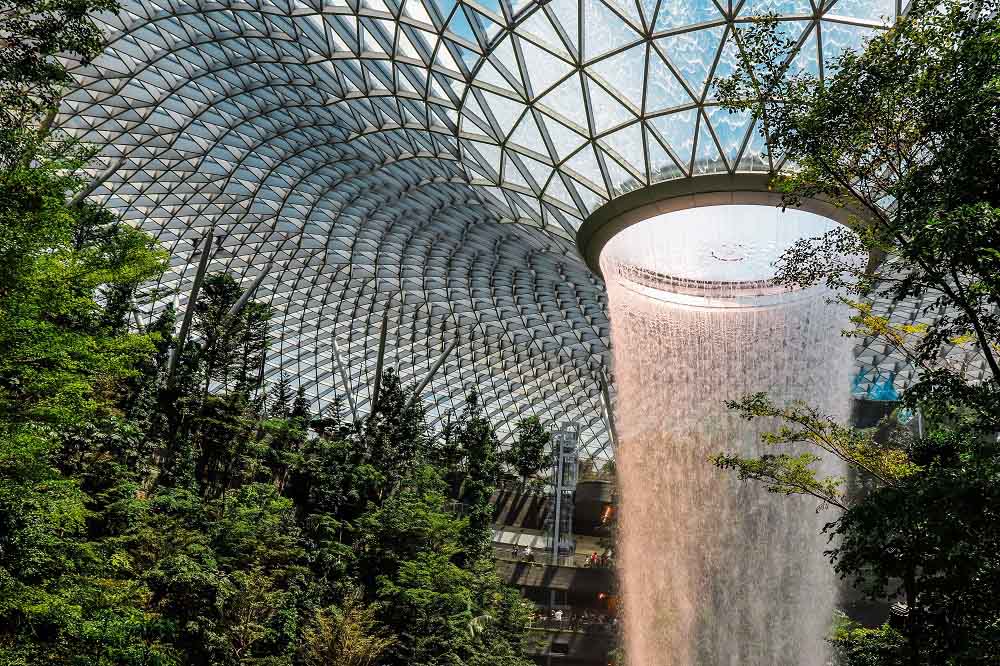 Canada
Canada is not only the second largest country worldwide but is also blessed with incredible natural vistas that can be the envy of any global tourist.
The Canada tourist attractions are comprised of captivating waterfalls, cascading natural wonders, pristine lakes, lush countryside, densely populated national parks, and a warm & welcoming population making it a big hit among female solo travellers.
Irrespective of the nature of your visit, whether leisure, exploration, spending some time in the wilderness, or browsing through the popular attractions, Canada assures you a fun time exploring various facets of its cultural heritage.
The iconic northern lights are visible from Canada, among the few countries from where it is visible.
Suggested Read: 26 Most Adventurous Cities in the World | Travel Guide
Georgia
Nestled among the gigantic Caucasus Mountains, Georgia has been a huge hit among female solo travellers featuring among the top safest countries to visit, especially for female solo travellers.
Many attractions and tourist destinations are vying for attention, making it an ideal place for an off-beat vacation. In addition, it counts among the cheapest countries to explore.
The tourism in Republic of Georgia introduces you to the imposing mountainous ranges, ancient fortresses, charming monasteries, deep caves, dark sandy beaches, rolling hills, and impressive cultural heritage making it among the top countries to visit for a relaxing vacation.
The capital city of Tbilisi is a tourist hub with an impressive collection of arts, culture, food, and a token of adventure. A visit to Georgia will surely create unmatched memory blocks in your travel memories.
Ireland
The capital city of Dublin features among the friendliest and safest cities globally for female solo travellers. Loaded with mind-blowing features like jaw-dropping architecture, grand museums, historical sights, vibrant streets full of musicians, and delicious cuisines make the Ireland tourist attractions are an instant hit and feature on every travel bucket list.
Iconic attractions like St. Stephen's Green, the Book of Kells, the Museum of Literature, Trinity College Library, and some mind-blowing shopping options make it among the most desired touristy places throughout the year.
One of the beautiful global destinations that makes travel easy, convenient, and memorable. You can't miss this destination when you mention it among the safest and best places for female solo travel.
Italy
Italy features among the top favourite countries for female solo travellers. Such is the beauty of this place that it draws people back again and again.
To enjoy the best of Italy tourism, you can get your Italy visa through a reliable travel partner who can also help you customize the travel itinerary per your requirements.
Italy is a dream destination for all kinds of tourists irrespective of whether you are a male or female, and more importantly, it is very safe to travel solo here as well.
The medieval attractions like Colosseum, exotic vineyards, gorgeous coastlines, pleasant weather, and exquisite cuisine make Italy among the preferred tourist destinations, especially for female solo travellers.
Your Italy visits visa/ Italy tourist visa is the perfect gateway to this vacation paradise.
New Zealand
A wonderful holiday destination, especially for female solo travellers, has been on every traveller's travel bucket list.
This picturesque destination is blessed with colossal mountain ranges, a playground for all adventure sports, active volcanoes, glittering lakes, geothermal areas, mind-blowing beaches, stunning rainforests, spotless glaciers, and mysterious caves of the hot favourites for an ideal vacation.
You are never short of an adventure story as you have plenty to choose from among caving, biking, bungee jumping, mountain biking, climbing, jetboating, off-road driving, river rafting, and ziplining.
So get ready to be wooed by this natural paradise on earth. New Zealand makes every holiday experience fun-filled and memorable with unmatched experiences. 
The United Arab Emirates
Another great destination for female solo travellers is the United Arab Emirates and the Dubai Emirate.
The locals are warm, welcoming, friendly, and among the finest examples of hospitality. Due to a high ex-pat ratio, the country poses a melting pot of different cultures, making it an exciting place to explore.
Dubai has gained prominence in tourism among men and women who see a modern outlook on life with a traditional touch. The regulation laws are very severe, and extreme punishments make it one of the safest places to travel for female solo travellers.
So get ready to enjoy the glitz, glamour, and shimmering nature of this global city in the United Arab Emirates that closely holds its traditions and culture. The city is renowned for its iconic landmarks, mind-blowing architectural feats, world-class shopping malls, unique theme parks, the great Arabian desert, and delightful cuisines that will set your gastronomical juices flowing.
The only restriction here is moderate dressing in public and religious places must be strictly followed.
Conclusion
Many other popular countries like Spain, Austria, Finland, Belgium, Brazil, Switzerland, and Finland feature among the most fascinating places, especially for female solo travellers.
No matter what your budget, interests, holiday preference, and time in hand, you can always enjoy a beautiful journey to rediscover yourself along with amazing cultures that would form the core blocks of every solo travel storyboard. Get ready, pack your bags, and enjoy a solo vacation today.
---
This article is a guest post by Savita Pillay, an educationist turned writer from Pune, India. She is an avid reader, who loves to travel and experiment with various cuisines while on the go.