Bonjour! Parelez Vous Anglais?
You might be wondering why I have given such a weird title to my travelogue which translates to "Hello! Do you speak English?" Well, this was the exact phrase I was mugging up along with a few other French words sitting at the airport before leaving for France.
French is such a unique language where the pronunciation of the words differs from its written form. Therefore, it was necessary to make sure that I am pronouncing it correctly.  I bet you too would have pronounced the title of this article incorrectly if you are a novice in the French language as I was at that time. Try putting it in google translate and listen to the pronunciation.
I won't make an effort to describe my feelings before going to France because I was as excited as anyone would be for it. But I was nervous as I had heard that not many people in France speak English and even if they could they don't like speaking in it, maybe because of the bitter history between the two European giants.
So, this particular phrase was my saviour there as I would go to the people and say, "Bonjour Monsieur, Bonjour Madame! Parlez vous Anglais?" and if they replied yes, I would continue the conversation with them or else I would say Merci and go to another person and ask the same question.
After reaching Paris I was mesmerized. As an Indian in France, it felt surreal at first. It's needless to say that France is very different from India, everything was so well optimized, so well organized and so clean- from the roads to the public transport system.
I was also told that French people are not very polite but I found it to be untrue as people were very helpful to me. I survived the place knowing nothing solely by asking people on the streets, subway, buses, and trains.
I met an incredibly large number of people who helped me with broken English or with the help of sign language. The key is that you need to be courteous and polite. "Bonjour, Bonsoir, Merci, Pardon, Sil vous plait" all these words became my staple diet.
Another challenge as an Indian was finding the right food for me as at the restaurants it was difficult to order something as everything was written in French and I was not sure what am I ordering if you are a vegetarian then it will be more difficult.
Thanks to my other Indian friends as we used to cook together in our hostel and by doing so, we not only got to eat tasty Indian food but also were pocket friendly. Something hard for me to digest was the fact that everything shuts down pretty early by around 8 pm, except a few restaurants and cafés and I missed the roadside tea stalls of India as there was nothing available of a similar kind.
The 4 Stages of Culture Shock as an Indian in France
By now, you would be thinking I am complaining too much, I am too negative with my perception of France. But this is not the case as this is normal for any person who moves from one culture to the other as described by Kalvero Oberg in " The 4 Stages of Culture Shock" where he says when a person moves to a place with a new culture he first goes through the honeymoon phase in which the differences between the old and new culture are seen in a romantic light.
There I too passed this phase wherein initially I was in awe of France and I was like, Wow! This is so good. Most of the tourists who spend about a couple of weeks in a new country remain in this phase and before moving on to the next phases they return.
But I was there for five long months, therefore I entered the second stage of negotiation where the excitement may eventually give way to unpleasant feelings of frustration and anger as one continues to experience unfavourable events that may be perceived as strange and offensive to one's cultural attitude and that is exactly what I was trying to explain in the beginning.
This is only half the story as I also went through the other two stages of adjustment and adaptation as well where I became accustomed to the new culture and developed routines and I was also able to participate fully and comfortably in the host culture.
I fell in love with France for the second time as the first time it was love at first sight and then came a bit of frustration and then again I started liking it and fell in love again. While living in France I got the opportunity of visiting 11 other European countries but I would limit this article to the experience of France only as there is a lot to talk about France itself.
I was staying in the western part of France in a city called Rennes which is the capital of the province named Britanny and is around 350 km away from the national capital. Rennes is not very popular among tourists as it is more of a student hub but there are some nice places around it like Saint Maloo and Mt. Saint Michel which is a UNESCO world heritage site.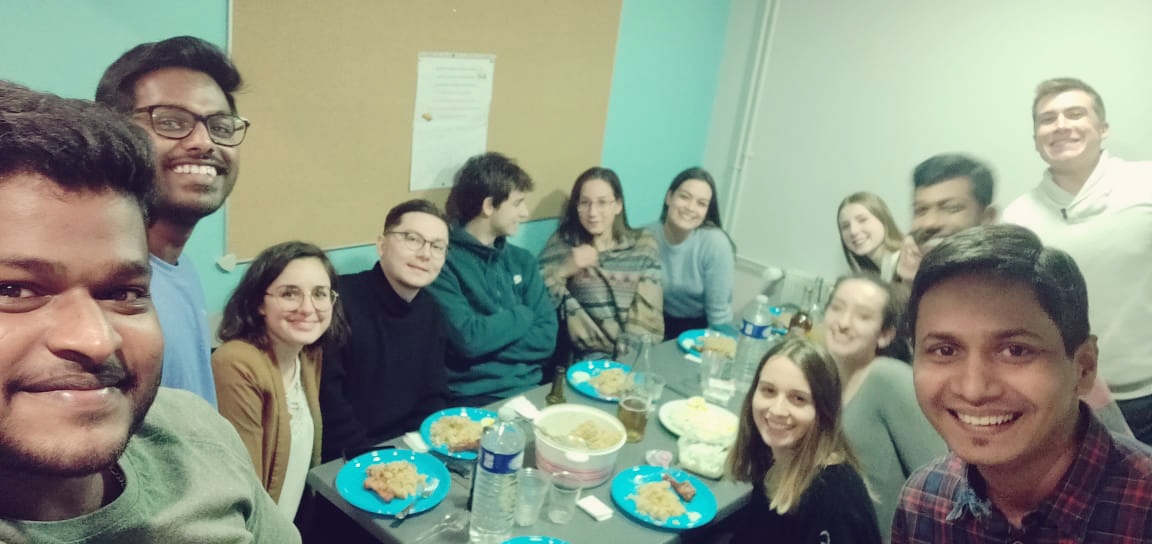 Paris – the City of Lights
This piece of writing would be a waste if I don't write about Paris. Obviously, Paris is one of the most popular tourist destinations in the world, many describe it as the city of lights, the fashion capital or the city of romance, indeed all these titles given to this city is apt but for me, it was like a big museum.
Yes, the world's largest museum 'The Louvre' is located there and is mainly famous for the iconic painting of the Mona Lisa but apart from that there is a plethora of old monuments in Paris be it Notre Dame Cathedral, Arc de Triomphe, Place de la Concorde, Palace of Versailles etc. All these monuments will take you back in time to the royal period of France.
I also visited the food capital of France 'Lyon', the third-largest city in France. Lyon too has many tourist sites to offer but is more popular for its culinary tourism and if you are a big-time foodie you should definitely visit this city when you are in France.
I know people often get into a dilemma of choosing between a mountain and a beach destination so I can advise you here as well I visited both kinds of places there and the best part is that these places are not very far from each other.
I visited the Cote d'Azur (Blue Coast) region of France, cities of Nice, Cannes and Monte Carlo are located in this region and if you are a beach lover you'll be stunned by the serene beaches of this place and since this region is very close to Italy you can get to experience a bit of Italian touch to things, especially food.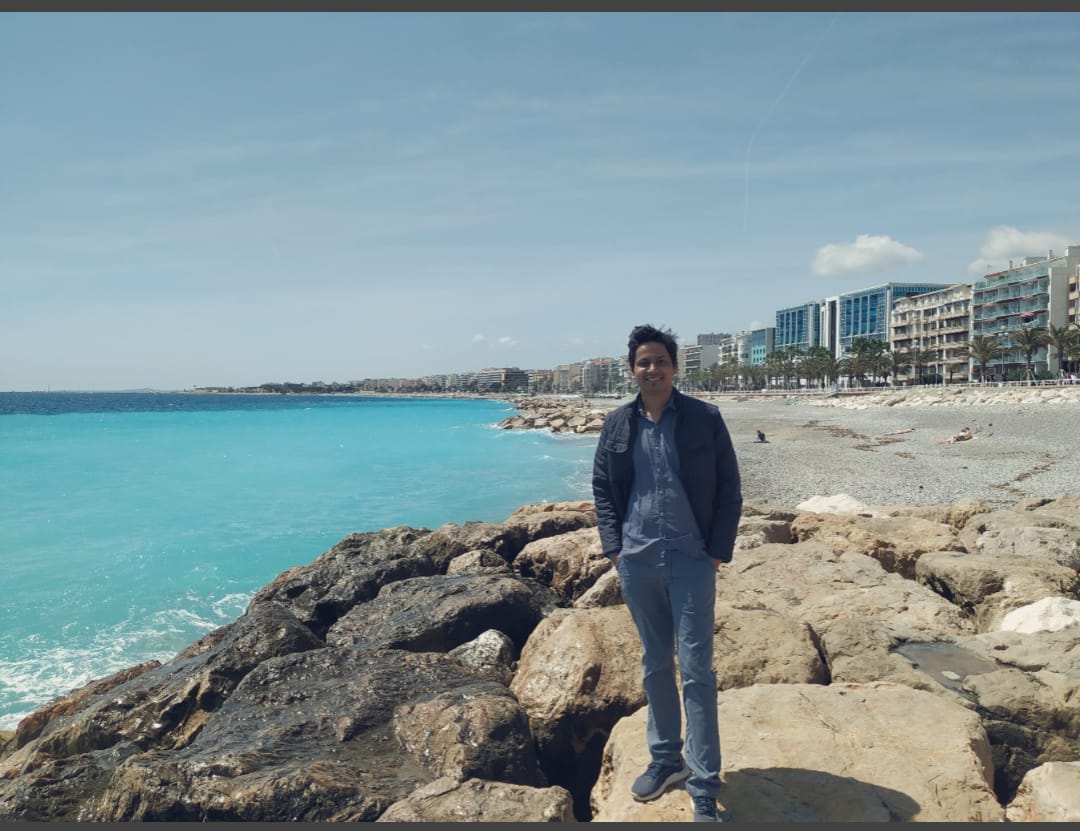 Coming to the mountain area, I visited Chamonix and I would highly recommend this place, it's a small hill resort town which is located very close to Geneva in Switzerland but is actually in France and can be reached easily from Paris Nice or Lyon. It is home to the highest peak in Europe, Mt. Blanc and is very popular among adventure sports lovers.

Voila! So, the bottom line is France has got something for everyone and if you ever visit this country it won't disappoint you. Remember, Paris is always a good idea.
Au revoir!